Marine Scotland
New topic sheet – age estimation in fish
October 14, 2016 by Marine Scotland Communications No Comments | Category Fisheries, Marine Scotland Science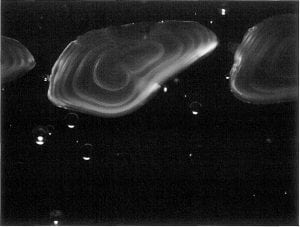 How can you tell how old a fish is? Any why bother?
Age estimation is a fundamental part of studies of the life history of fish. In commercial marine fisheries, it is a key area in the monitoring, assessment and management of fish stocks because age determined parameters (such as age profiles, age at first maturity, spawning frequency, recruitment success, and growth and mortality) underlie the population dynamics used to perform fish stock assessments.
We've just published a new topic sheet that tells you more. Have a read!
Further Information
Comments