Marine Scotland
New MarCRF PhD proposals
March 28, 2017 by Marine Scotland Communications No Comments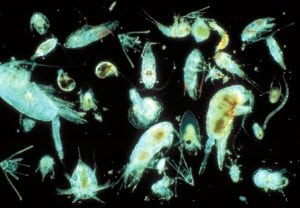 The Marine Collaboration Research Forum (MarCRF) is a successful cross-disciplinary initiative developed between the University of Aberdeen and Marine Scotland Science. Its priority is to work with each other as well as stakeholders and policy makers to provide the science necessary to identify research priorities, co-develop innovative research programmes and an evidence-based framework to deliver policy relevant science.
We're delighted to be able to publish the latest list of PhD opportunities:
Assessing the efficacy of an MPA for protection of the common skate: integrating population genomics, tagging and modelling to determine connectivity, abundance and recruitment.
Plankton impacts on farmed fish (PIFF)
Environmental regulation of algae DNA methylation and timing of harmful algal blooms in the North Sea
Assessing responses of marine top predators to offshore structures
Developing Marine RangeShifter as a platform for computer-aided spatial management of fish stocks
PRETURB: Predator & Prey behaviour around tidal turbines
Optimising the use of fisheries-dependent data in real time reporting to benefit the Scottish demersal fleet
The physical impact of towed fishing gears on the seabed
Biodiversity monitoring in deep sea marine ecosystems using eDNA
Metagenetic surveillance for marine invasive non-native species using eDNA
More information is available on the Aberdeen University website and on findaphd.com.
Tags: Aberdeen University, MarCRF, PHD
Comments