Marine Scotland
MRV Alba na Mara Survey 0417A Programme
March 24, 2017 by Marine Scotland Communications No Comments
Duration: 25 March – 03 April 2017
Gear: Surface and subsurface PAM moorings
Objective:
To deploy a series of moorings comprising dhan buoys (9 surface marked moorings) and acoustic release systems (21 subsurface moorings) with attached acoustic recording devices (30 C-POD and 10 SM2M) as part of the east coast marine mammal monitoring programme (see Table 1 and Figure 1).
Procedure:
Loading of all equipment will be carried out on 22 March. Alba na Mara will sail from Fraserburgh on the morning of 25 March and after all required drills make passage for the first mooring position. The ultimate order in which the moorings are deployed will be dictated by the current weather forecast and the likely shelter that can be provided by the east coast. Accurate position records will be kept detailing where the moorings are eventually placed as this may differ from the planned position. If all the moorings have been deployed before the scheduled end of the survey Alba na Mara will carry out range-testing of acoustic salmon tags using a moored system already deployed within Aberdeen Bay.
Figure 1: Positions of all 30 moorings to be deployed during cruise 0417A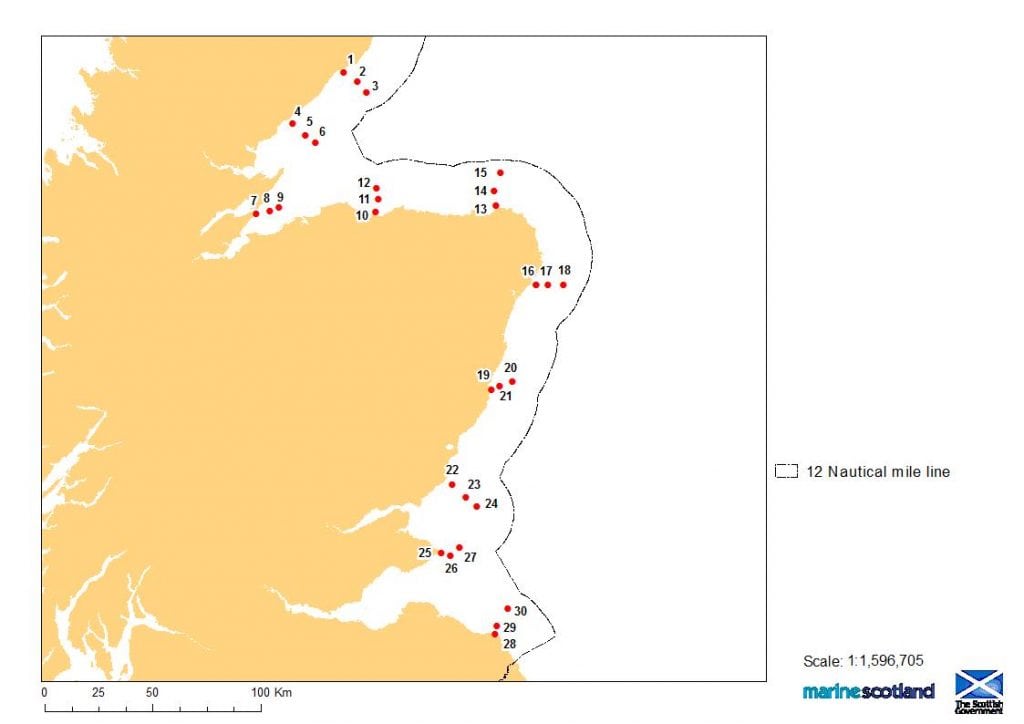 Table 1: ID, name and geographic position of all 30 moorings to be deployed during 0417A. Moorings proposed to be surface-marked highlighted in grey.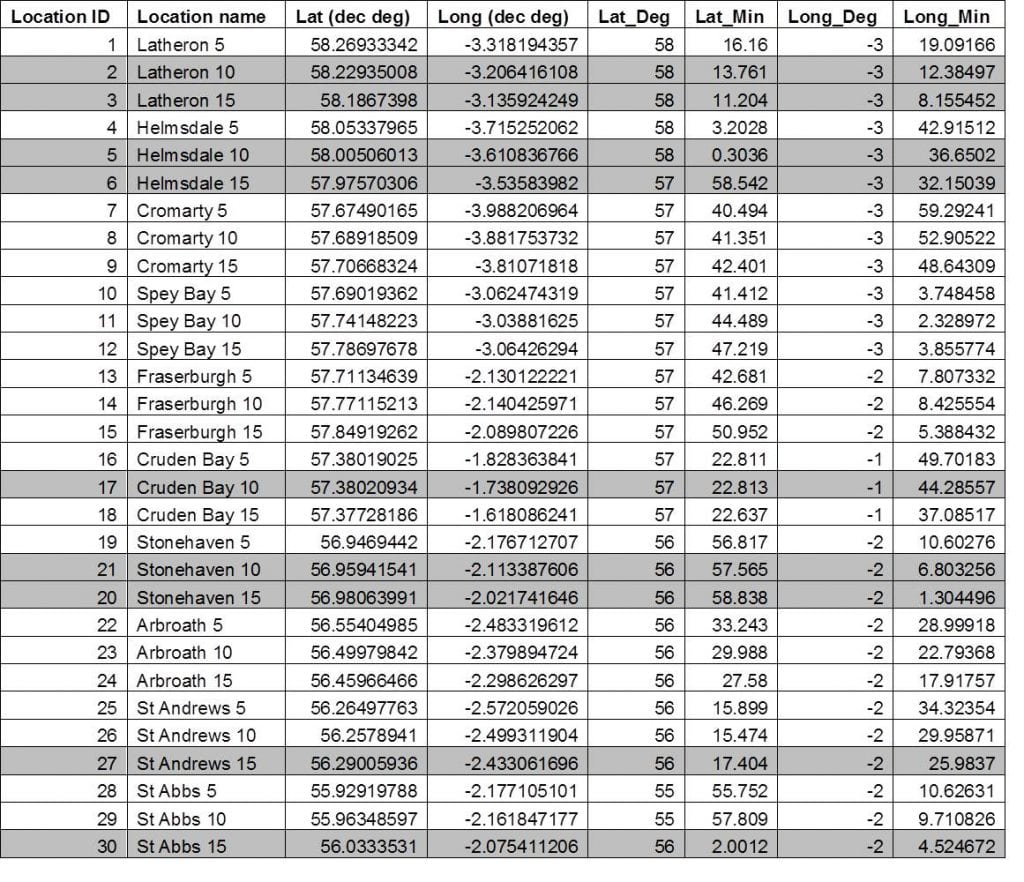 ***********************************************************************
Further Information:
Tags: Alba na Mara, dolphins, East Coast Marine Mammal Acoustic Study, ECOMMAS, marine mammal, Marine Scotland, Marine Scotland Science, porpoise
Comments