Marine Scotland
New consultation launched on fin fish and shellfish developments
May 8, 2017 by Marine Scotland Communications No Comments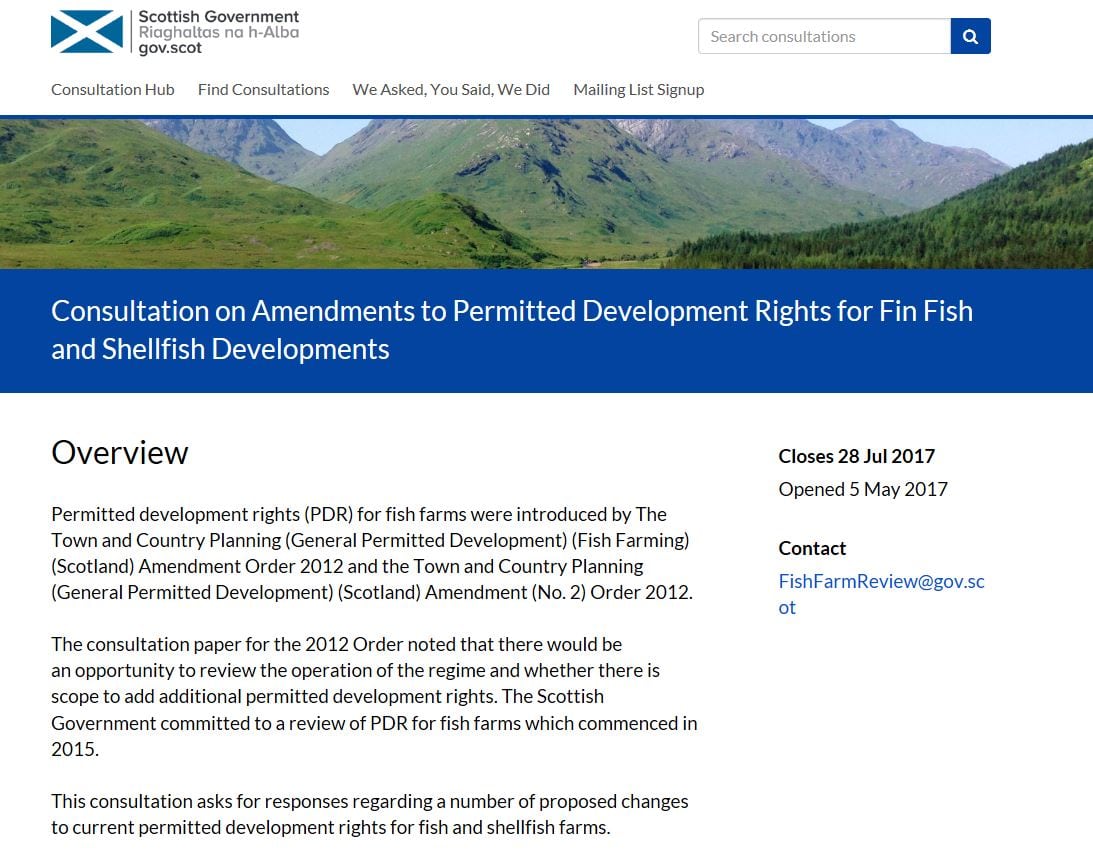 Last Friday, Marine Scotland launched a consultation to propose amendments to permitted development rights for fin fish and shellfish developments. Comments are being sought on whether to relax the current requirement for prior notification under existing rights and to consult on improvements to rights relevant to shellfish farmers.
The proposed changes are the result of the review of current rights, undertaken with input from the Ministerial Group for Sustainable Aquaculture Capacity Working Group which was established in 2013 to improve the planning and consenting process for fin fish and shellfish developments. Prior to the consultation, a strategic environmental assessment screening report was developed and consulted on, and from the comments received, there was a general consensus that the proposed changes will not cause any significant environmental impacts. This is final stage in this process and Wwe would like to seek views on whether the proposed legislative changes should be introduced.
The consultation is now open and will close on Friday 28 July.
Further Information
Tags: consultation, Fin fish, planning, shellfish
Comments