Marine Scotland
Madeira. It's not all about cake.
August 4, 2017 by Professor Colin Moffat No Comments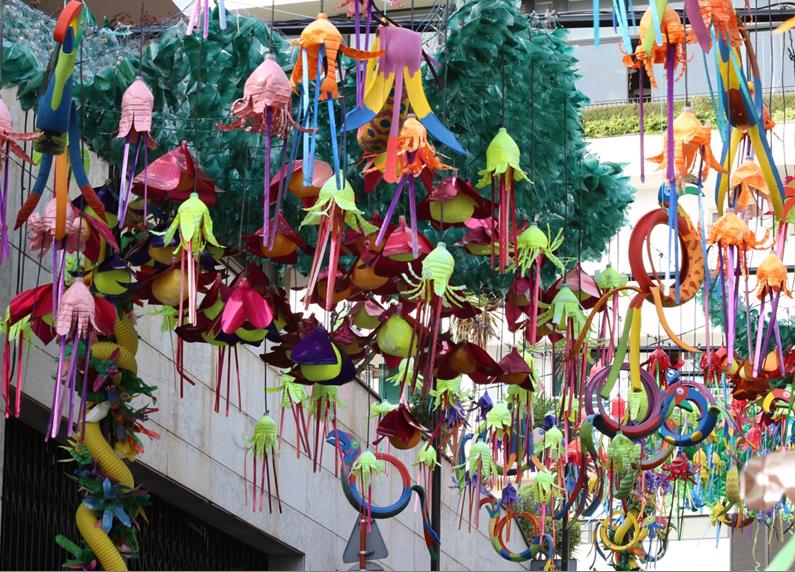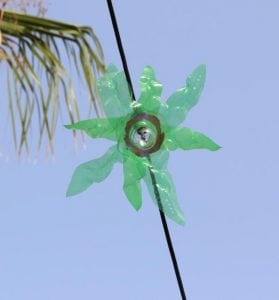 Madeira is a small (801 km2) volcanic island in the Atlantic Ocean, almost due west of Marrakesh. With a total population not much larger than that of Aberdeen, this island relies heavily on tourism. In this context, it is perhaps not that surprising, that marine litter is something which they want to highlight.
When I walked into Camara de Lobos one evening I looked down the main street to the harbour and was very much taken by the colourful decorations that adorned the street. On closer inspection, however, my initial enjoyment turned to surprise when I realised that all the brightly coloured decorations were made from products common in marine litter – plastic bottles, tyres and bubble wrap. These plastic products had been used in imaginative ways to provide a colourful display, yet were a strong reminder of the impact that we are having on our marine environment.
Marine litter is now recognised as an issue of global concern, not only because of the impact that it has on biota through entanglement, but in addition, its accumulation in fulmar stomachs results in the birds being undernourished. The chemicals added to the plastics may desorb into the biota and add to the chemical loading of marine animals. Finally, plastics can absorb lipid loving chemicals from the water, effectively providing a concentrated dose to any animal that ends up consuming the plastic. Marine Scotland studies the presence and impact of marine litter on biota and actively contributes to UK and international assessments of the consequences of the plastic debris that is present in our seas.
Further Information
Tags: chemicals, holiday, Madeira, marine litter, plastic
Comments