Marine Scotland
Making scientific slime
August 31, 2017 by Professor Colin Moffat No Comments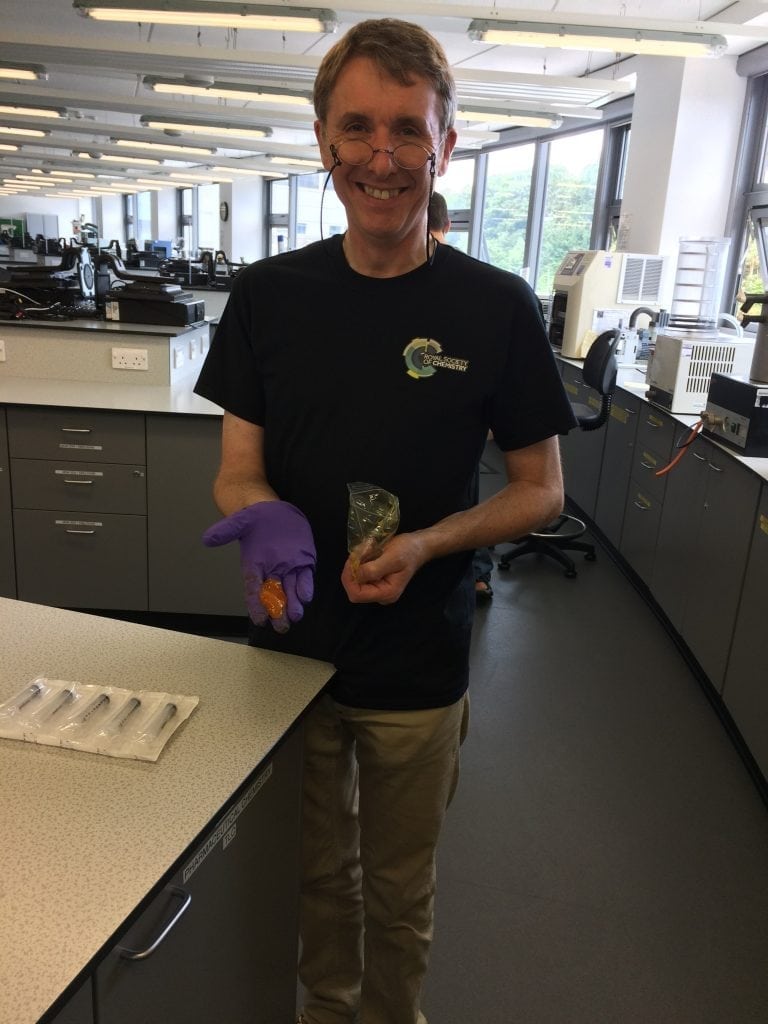 So, what did you do at the weekend? I spent a morning making slime!
Feeling a bit like Heston Blumenthal, I added some PVA glue, a few drops of food colouring and a 2% solution of Borax to a plastic bag and a few squishes later and the slime was ready!
The occasion was TechFest Festival in Aberdeen where the Royal Society of Chemistry were using the opportunity to give those visiting the Festival an insight into polymers. We were in one of the teaching laboratories at the Robert Gordon University which, for some of the children who came along, was equally fascinating!
Further Information
Tags: chemistry, Marine Laboratory, outreach, science, slime
Comments