Marine Scotland
Celebrating the Year of the Engineer – Aries. More than just a star sign
January 16, 2018 by Marine Scotland Communications No Comments | Category Marine Scotland Science, Year of the Engineer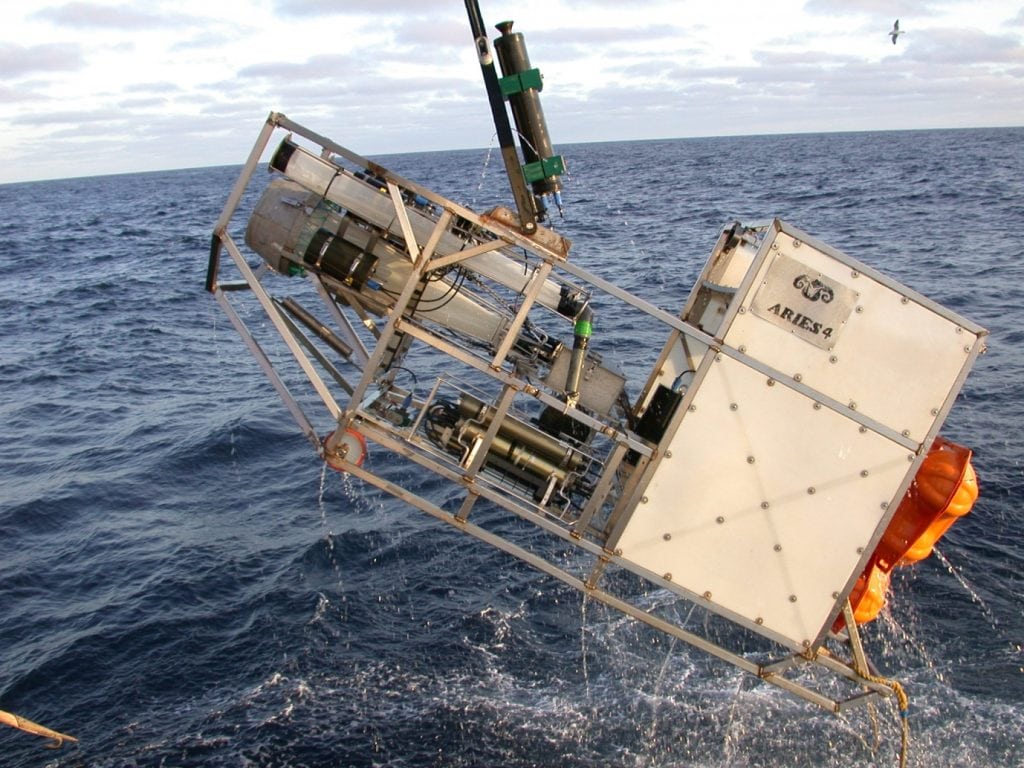 As we mentioned in our blog earlier this month, 2018 is the Year of the Engineer as well as the Year of the Young Person. Over the next 12 months, we'll be introducing you to some of our incredibly talented engineers, as well as showing your some of their work. First up, one of our inventions.
This is the ARIES sampler, developed and built by scientists and engineers at Marine Scotland Science.
ARIES, which stands for Automated Recording Instrumented Environmental Sampler, has the ability to collect 110 plankton samples in small codend bags, and 60 water samples at depths down to 3500 metres.
The open stainless steel frame means that it is also capable of carrying a large payload of other instrumentation which, at one time or another, has included a Conductivity, Temperature and Depth (CTD), Optical Particle Counter (OPC), Acoustic Doppler Current Profiler (ADCP), underwater echo sounders and a holographic plankton camera.
ARIES has been deployed on a variety of ships for over 20 years and it continues to successfully collect data for our scientists on the winter MRV Scotia surveys in the Faroe Shetland Channel.
Further Information 
Tags: engineer, engineering, marine science, plankton sampling, samplers, sampling
Comments