Marine Scotland
Celebrating Science and Year of the Young Person – Julia Black
June 21, 2018 by Marine Scotland Communications No Comments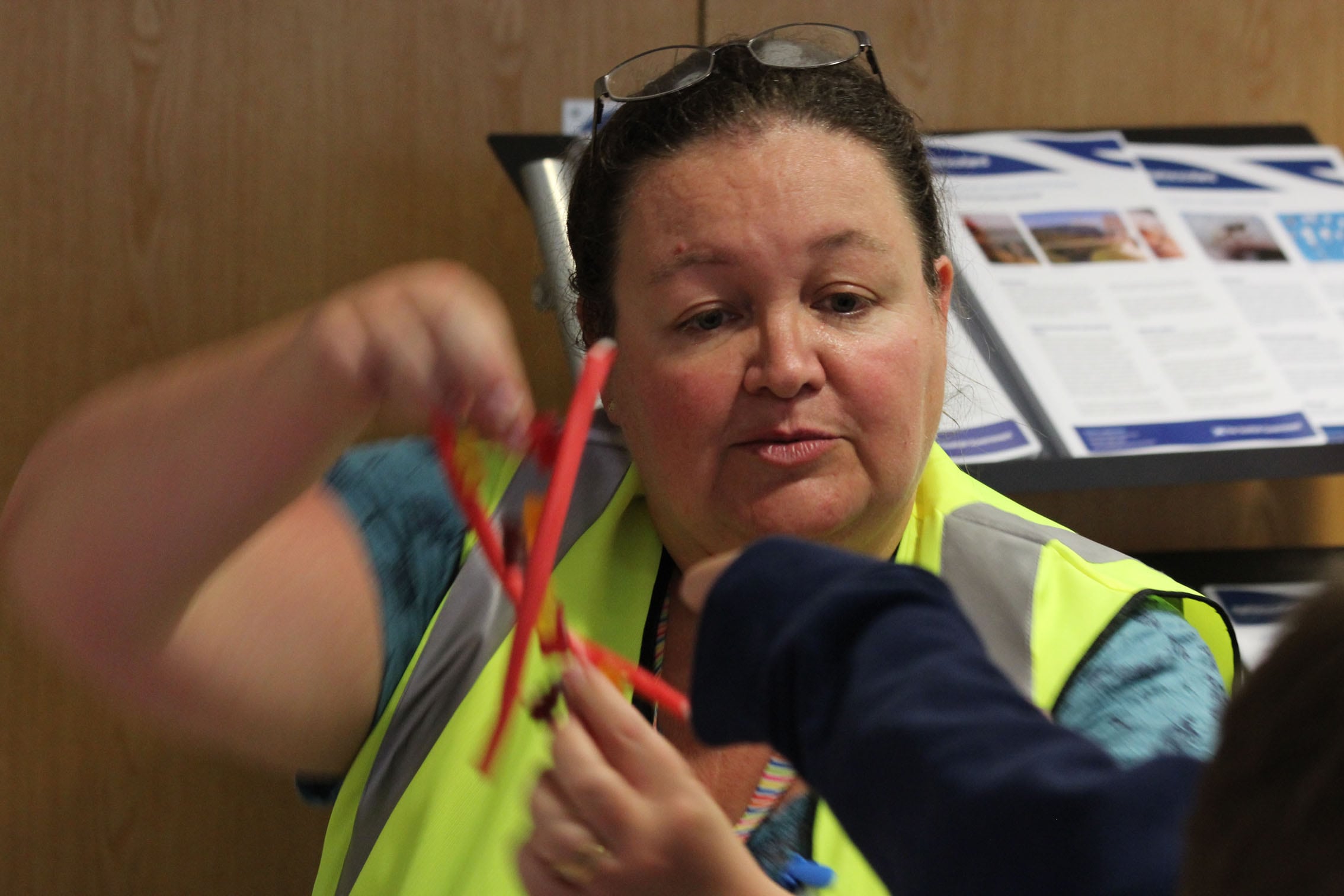 2018 is both the Year of the Engineer and the Year of the Young Person and this blog is about one of our many colleagues who are inspiring the next generation with their Outreach work.
Meet Julia Black a Molecular Geneticist at Marine Scotland Science. Gummy bears and strawberry laces in science! Read on to find out more.
Who are you and what do you do?
I'm Julia Black, a molecular geneticist, have been working in the MSS Marine Laboratory since 1999, mostly on the diagnosis of fish and shellfish pathogens.
Why is what you do important?
Detection of disease in farmed and wild fish and shellfish leads to improvements in and the healthy maintenance of Scotland's aquaculture and fisheries. We often have to process a lot of samples in a short period of time to give a rapid result.
What's your career path been – how did you get here?
Did a degree in Genetics at Aberdeen University, worked in the tissue typing (organ transplant matching) department of the Blood Transfusion Service for over 5 years and then got a job here at the Marine Lab.
If you weren't doing this, what do you think you'd be doing instead?
Travel agent or travel guide writer – I love to plan a holiday!
What's your favourite fishy fact?
So many – swimming goggles can be made from fish scales. Scales can also be found in some lipsticks while ketchup originally contained fish (mainly anchovies).
What made you decide to be involved in Outreach?
Schools are struggling for resources – being able to go into school or help with work placement students gives the children opportunity to experience or learn something completely new.
What do you enjoy most about doing Outreach?
Going into primary school classes – the enthusiasm is infectious, makes you look at your own subject with new eyes. And you can get asked some very interesting questions (some of which are best not to repeat!!). I often do what I call Sweetie Science – raspberry jelly 'agar' plates with hundreds and thousands to represent bacteria and DNA made from gummy bears and strawberry laces.
Would you encourage others to get involved in Outreach too?
Absolutely, I went into one school with a colleague – the children were initially not very engaged, as the rest of their class was on a residential trip. But by the end of the session, we had them all looking down microscopes and competing to build the best wind turbine from pencils and cereal packets. Events like the Doors Open Day in Stonehaven are great too – so many people coming in who may otherwise have never engaged with Marine Scotland before.
Further Information
Tags: children, science, STEM, YOYP
Comments