Marine
Collaborative Effort to Support COVID-19 Testing
June 16, 2020 by Marine Directorate Communications No Comments | Category Aquaculture, Collaborations, Marine Directorate general, Marine Directorate Science
Marine Scotland is continuing in its efforts to provide support and assistance during the ongoing COVID-19 pandemic, with colleagues in the Marine Laboratory, in Aberdeen, arranging the transfer and loan of testing equipment to NHS Grampian.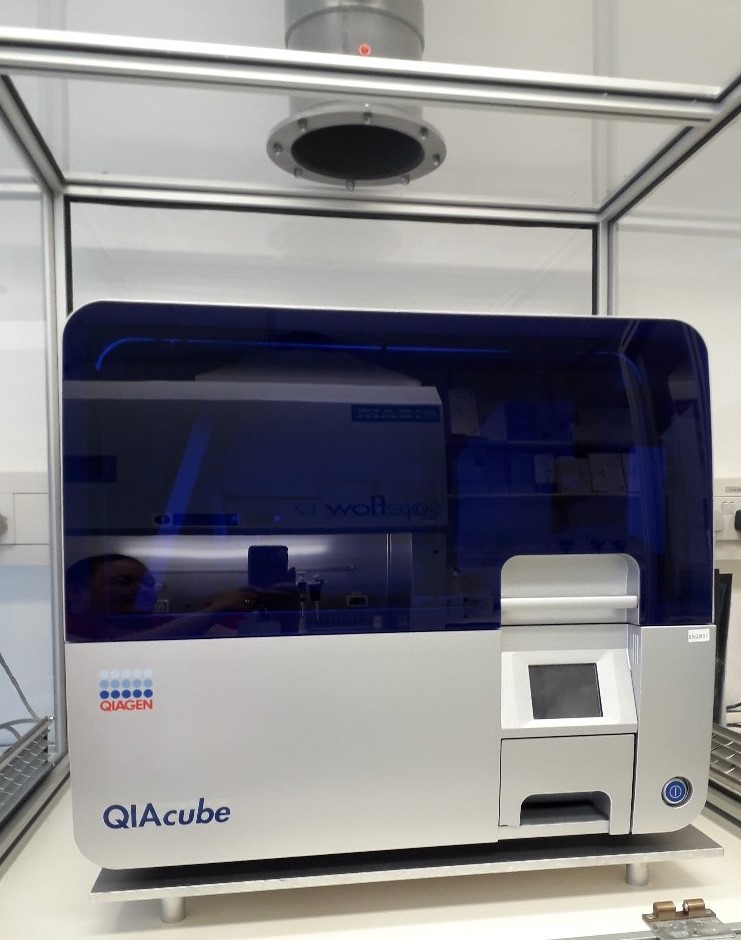 The equipment identified for loan is usually used for molecular testing for diagnosis and surveillance of diseases in aquatic animals. In making these robots available it is helping to enhance the testing capacity and contingency of existing facilities in Aberdeen Royal Infirmary.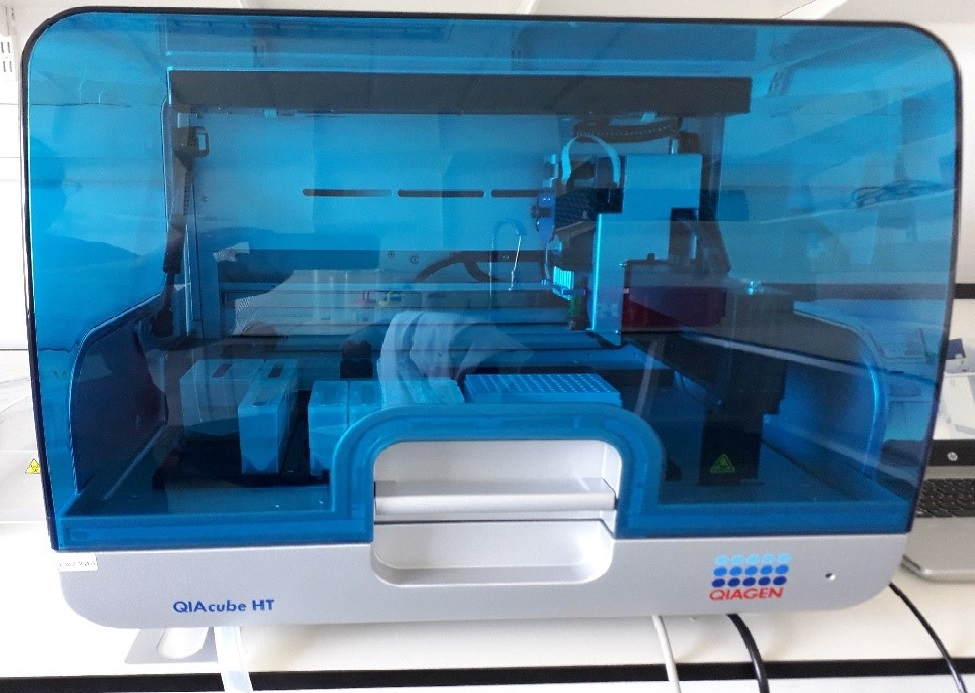 Speaking on the collaboration Head of Marine Scotland Science, Tim McDonnell OBE said: "We are delighted Marine Scotland Science has been able to lend equipment and support NHS Grampian in its COVID-19 response. Our laboratories, in the Ellis Building, have the resources to ensure that NHS Grampian can fulfil its obligation to the 'test, trace, isolate, support strategy' announced last month by the First Minister."
Both nucleic acid extraction robots QIAcube and QIAcubeHT are ordinarily used for testing, diagnosis and surveillance of aquatic disease in our diagnostics laboratories in the Aberdeen Campus of Marine Scotland. Although both robots are now on loan there is still sufficient capacity to deal with ongoing testing and any new notifications of aquatic animal disease that might occur.
Further Information:
Tags: aquaculture, Coronavirus, COVID-19, Ellis Building, fish health, Marine Laboratory, NHS Grampian, research, Scotland
Comments