Participation
A journey to website accessibility
October 7, 2019 by Mike Batchelor No Comments | Category Our work
Inclusion is at the heart of everything Forestry and Land Scotland (FLS) does.
We are responsible for looking after Scotland's national forests and land. This means being welcoming to all people.
As part of our efforts to promote inclusion, we aim to achieve a high standard of accessibility throughout our online content – primarily our website.
The FLS website is designed for our varied audience. We find people look at it on all sorts of devices – like desktop/laptop computers (30%), tablets (11%) and smart phones (59%) – as well as browsers like Internet Explorer and Google Chrome.
We need to make sure the website displays the information our visitors need, looks great and showcases our brand well.
But it's also imperative that it's fully accessible to users with a disability, additional or special sensory requirements. This means minimising any disadvantage experienced by such users when exploring our online content. For example, we make as much visual content as possible also available in alternative formats.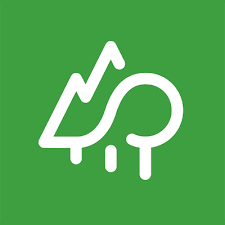 Accessibility guidelines
To make our website accessible, the FLS Communications team updated our content in line with the Web Content Accessibility Guidelines. These guidelines were developed through extensive user testing and a new version has recently been published.
This was a significant project, and it required a detailed look at many elements of our content. The website needed to be equally accessible to our diverse online audience, and compliant with new legislation.
We know from past research that one of the most common ways people with visual impairments access websites is by using screen reader software. So our content needed to be organised correctly. This would allow screen readers to accurately and completely represent the visual content in an audio format. It involved paragraph headers in the right places to alert the user to a new topic or section. It also meant labelling images with a tag known as Alternative (Alt) Text. This allows a screen reader to relay an audio description of any images from the text provided to describe them.
Going further
We worked closely with our digital agency to help with some of the more technical improvements required to redevelop the design and structure of our website.
For example, some people navigate websites using just a keyboard and no mouse. So it was important that it was possible to "tab" through navigation elements and visibly see which option is selected at any one moment. I tested this work and really enjoyed the collaborative part of the project.
Additionally, we have broadened our review to cover improvements to our PDF documents, intranet content and social media. We've made use of new functions like the Twitter image description feature.
These robust improvements to our website will make a big difference to people with visual, motor, auditory, cognitive and other impairments and additional needs. All the changes and improvements mark a significant step forward in our efforts to make FLS an inclusive organisation.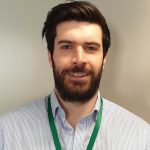 Mike Batchelor is the Digital Manager at Forestry and Land Scotland.

Tags: accessibility, digital engagement, Forestry and Land Scotland, WCAG, website
Comments