Participation
Meet the team
September 30, 2019 by Niamh Webster No Comments | Category Our work
What does the Digital Engagement Team at the Scottish Government do?
We want to make it easier for people to get involved in government's work. We provide the tools and expertise so the government can consult and involve the public using the latest in digital technology.
Democracy is at the heart of what we do. We're a small team but we're part of something much bigger. When the First Minister took office, she made a commitment to becoming an 'open and accessible government'. Today, building trust and strengthening democracy has never been so important. We believe transparency and accountability are a core part of this. We work in the wider context of Scotland's international role in the open government partnership and achieving the national outcomes of openness. Scotland has a reputation as a leader in public participation and we want to continue to be recognised as an innovative and progressive nation.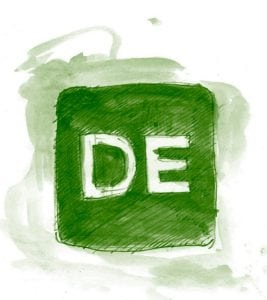 How we do this
We create spaces online to ask people what they think and share information in different ways through our consultation hub and the blogging platform. Supporting policy colleagues to run consultations online is one of our main priorities with around 100 a year. Consultations are an essential way to get feedback on government's proposed policies and legislation. Traditionally, they look like an online survey open for 12 weeks with a number of questions.
But there are lots of other ways to get people's views. We want to go beyond the traditional survey. We want to make the most of the opportunities that new technology offers. It's never been easier to connect and share your views, and there's a rapidly growing world of 'civic technology' specifically designed for this. Recently, we used a chatbot on Facebook messenger to get views on a forthcoming policy which worked well. We are continuing to explore different ways people can get involved in the work of government.
For us, digital engagement means opportunities for people to have a meaningful say – and supporting this using technology. Engagement is about building dialogue, listening and enabling conversations. Not everyone is online so we always advocate digital as an extra to face-to-face community engagement methods. We want to strengthen democracy and build trust in government. It is possible by offering meaningful opportunities for people to participate.

Let's meet the team
We're a small team based in the government's main office in Edinburgh. We're part of the wider digital communications team and in the Communications Division at Scottish Government. You can get in touch with us on Twitter @ScotGovEngage or email us at DigitalEngagement@gov.scot
Christian Storstein, Head of Online Communications
Christian.Storstein@gov.scot  
@crunchity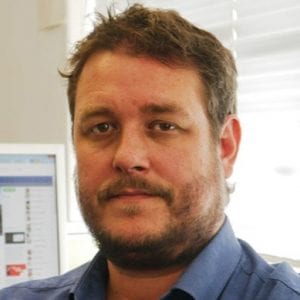 Christian has worked in a number of digital roles in the Scottish Government, ranging from launching the Scottish Government's social media presence; managing the intranet; introducing e-consultation and looking after the government's website gov.scot.
Chris Connolly, Senior Digital Engagement Manager
Christine.Connolly@gov.scot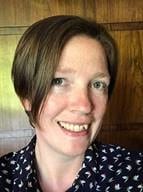 Chris helps colleagues to better engage with people and stakeholders using digital tools working to bring people and policymakers closer together. She advises on digital engagement strategies and provides guidance and training on consultation best practice.
Prior to joining the Scottish Government, she worked in public affairs where she brings her passion of community and government relations to digital communications. She has a BA in Philosophy from the University of Illinois and a Master's of Public Policy from the University of Edinburgh.
Alaster Phillips, Digital Strategist
Alaster.Phillips@gov.scot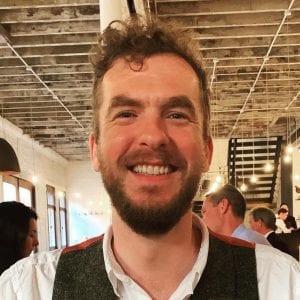 Alaster devises and implements strategies for advancing the use of digital and social media and innovation with new and emerging tools. He delivers training on digital and social media to all levels of government, and works with the Digital Engagement Team to help promote best practice throughout the organisation. Alaster works to promote transparency in government by helping colleagues across the organisation talk about their work on blogs.gov.scot.
Prior to this Alaster was in the Constitution & Economy news team, managing scotreferendum.com and our #indyref social media channels on Twitter and Facebook.
Niamh Webster, Digital Engagement Manager
Niamh.Webster@gov.scot
@niamhwebster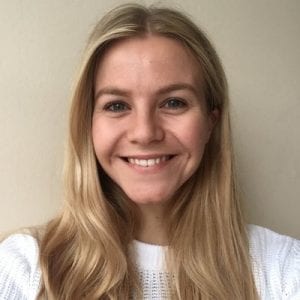 Niamh recently joined the team but has been at Scottish Government since 2018 working on open government. She coordinated Scotland's role in the international Open Government Partnership programme and internal reforms on transparency and accountability. Given her background in democracy, she now advises on more deliberative and participative ways of involving people in policymaking. She is particularly interested in how technology can help people have their voice heard.
Niamh has been specialising in democracy for the last few years. She worked at democracy non-profit organisation, the Democratic Society leading projects across Europe. Prior to this she was working at the Scottish Parliament for an MSP and involved with the European Youth Parliament. Niamh has a degree in Law and Politics.
Sophie Lock, Digital Engagement Manager
Sophie.Lock@gov.scot 
@SophieLock17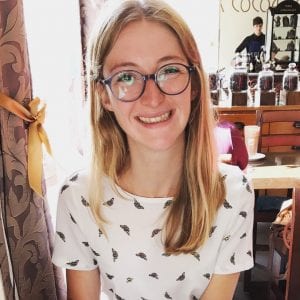 Sophie recently joined the Digital Engagement team from the disability charity Leonard Cheshire. She is passionate about using digital to put people with lived experience of an issue at the centre of policy making. She now advises on digital opportunities to involve people in decisions that affect their lives.
In her previous role, Sophie worked in Campaigns – leading on supporter engagement and the inclusion of disabled people's views and experiences into all Policy and Campaigns projects. She has a background in law and immigration having worked as a campaigner at Liberty, the human rights organisation, and a youth caseworker at South London Refugee Association.
Interested? Want to find out more, share ideas or got questions? You can get in touch with us on Twitter @ScotGovEngage or email us at DigitalEngagement@gov.scot
Tags: blogging, civic tech, civil servants, community engagement, democratic renewal, digital communications, digital democracy, digital engagement, digital government, digtial engagement, social media
Comments