Rural and Environment
Tackling marine plastics
October 29, 2018 by Roseanna Cunningham MSP No Comments | Category Climate Change, Environment, Marine, Uncategorized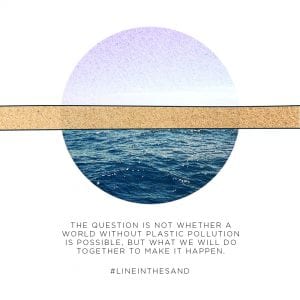 Scotland has shown leadership in resource use, increase in recycling and reduction in waste because we understand that we cannot continue to ignore the impact we are having on the natural world. The Blue Planet and Drowning in Plastics programmes brought home the horrific reality of that impact.
Taking action on plastic waste and furthering our aims for a circular economy for the benefit of a global society is a crucial part of our agenda. That is why Scotland has taken the lead on plastics and will continue to do so.
We are committed to tackling our throwaway society and have already taken steps to legislate against microbeads and plastic stemmed cotton buds.
We have convened an Expert Panel to offer advice on how to inspire behaviour change towards the use and disposal of single use plastic items.
We are introducing a Deposit Return Scheme for Scotland which we believe will drive up recycling rates as well as increasing our capacity for plastics reprocessing in Scotland.
Our Programme for Government also included a commitment to pilot the creation of a network of public water refill points, which I am pleased to say is coming to fruition quickly with the first tap being turned on outside the Scottish Parliament. By encouraging people to top up from the tap using refillable bottles, we will cut down on our use of plastics, while promoting the health benefits of hydration.
The UK Plastics Pact and the Global Plastics Action Partnership will go a long way to furthering this work in line with our Making Things Last Strategy – A Circular Economy for Scotland (2016).
The New Plastics Economy Global Commitment is another important way to encourage focused action on plastics by governments, urban centres and industry.  We are supportive of the over-arching principles and goals that the Ellen Macarthur Foundation strive to achieve.
That is why I am proud and delighted to say that Scotland is happy to be a signatory to this commitment, both in conjunction with the rest of the UK and in our own right. We hope that our signature will encourage other nations and businesses to join forces to make a tangible change in this important area of action.
Tags: Ellen MacArthur, marine, Marine plastics, plastics, Scotland
Comments