Rural and Environment
Climate Challenge Programme Malawi Virtual Visit
November 8, 2021 by Mairi McAllan MSP No Comments | Category Environment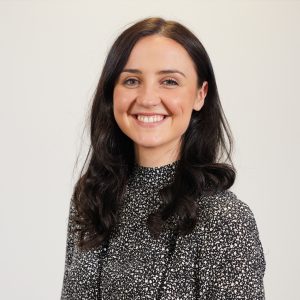 Ahead of COP26, I was privileged to go on a Virtual Visit to the village of Mangamba, to meet with the amazing people who participated in Scottish Government funded Climate Challenge Programme Malawi (CCPM). On that day the people of Mangamba spoke with urgency about the climate crisis – relaying how climate change had already impacted their community.
As, Eliot Sumani – Group Village Head of Mangamba said "This village was affected by drought and disaster and our lives were very difficult … due to the floods and drought we lost lives, houses, roads and crops."
This is not an isolated account – across Malawi communities have already been hit hard by climate change. Unfortunately, those most impacted by climate change have often done the least to cause it but are unjustly paying the cost.
But thankfully programmes like the CCPM can help people build more resilient and equitable communities in the face of climate change. From its onset in 2017, the CCPM has been led by those it serves and implemented through trusted partners. Together community members and local organisations design and implement sustainable, innovative solutions to improve access to food, water, and energy.
"But with your coming our lives have been transformed tremendously …. You did not bring us fish, but you taught us how to fish. In that way we are independent" Eliot Sumani told us.
What that's looked like has varied from community to community but there are now 22 solar stations providing power, 50,000 people have better access to water because new water points and irrigation systems and training in innovative agricultural techniques has helped thousands of farmers increase their harvests by up to 50%.
Regrettably, climate change exacerbates existing inequalities which is why a core component of the CCPM is ensuring it's activities are inclusive to the most vulnerable people within communities. Gender sensitive interventions, which acknowledge that women are likely to bear the greater burden in situations of poverty, have resulted in 505 women in leadership positions, changing the dynamic of communities and providing a powerful example to young girls.
Having ownership and developing the necessary skills to maintain interventions has been integral to the sustainability of the CCPM, particularly in the face of adversity. Communities that were part of the CCPM recovered faster after Cyclone Idai struck and during the height of the COVID-19 pandemic the majority of activities were maintained or even progressed by the communities, despite local partners being unable to visit during lockdowns. This gives me confidence that when our role ends the people will keep on leading.
Here now in Glasgow, at the heart of this international gathering, it is essential we continue to listen and engage directly with those on the frontline of climate change. More importantly, we must act on their demands. At COP26, Global South countries are calling for developed countries to not only meet their pledge of providing $100bn of climate finance per year by 2020  but to also set a pathway to increase the goal by 2025.
As the First Minister announced in her speech on the 25th October, delivering on this commitment is a first step that developed countries must take towards addressing climate injustice. Scotland will to play its part in this. We announced this year we will double funding for the Climate Justice Fund, which we are determined will help communities address loss and damage. That is why Scottish Government has announced it will embark on a £1 million partnership with Climate Justice Resilience Fund to help some of the world's most vulnerable communities prepare for and adapt to climate change, tackle structural inequalities and recover from climate induced loss and damage.
It is also why we are partnering again with SCIAF and Trócaire to match fund a consolidation programme to the CCPM. Totalling £250,000 the programme will scale up and consolidate successes from the CCPM to leave a sustainable legacy for communities with fairness and justice at the heart.
These two topics, fairness and justice, are central to Scotland's whole approach to COP26. We will do everything we can to support an outcome that will keep alive the imperative of limiting global warming to 1.5 degrees, and which also recognises the vital importance for climate justice and the good work done by the likes of CCPM in communities such as the village of Mangamba.
Tags: Climate Challenge Programme Malawi, Mairi McAllan
Comments