Scotland's Economy
Collaborate And Celebrate All Scotland Has To Offer
July 7, 2017 by admin 2 Comments | Category Business, Culture, Economy, Event, Tourism
Helen Goulden from Nesta, and Chair of the Scottish Expert Advisory Panel on the Collaborative Economy, gives an update on progress made on bringing together "new economy" service providers to look at how they can improve the experience of Scotland's tourists.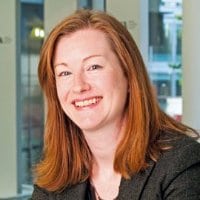 On 21 June, the Scottish Expert Advisory Panel on the Collaborative Economy met in Glasgow to discuss the short-term rental market in Scotland, which has grown in recent years due to the rapid rise in use of digital platforms such as AirBnB, One Fine Stay etc.
The basis of our discussion was that the collaborative economy presents many opportunities to grow tourism in Scotland (and not just in the short-term rental market) and contribute towards reaching the goals outlined in the Tourism Scotland 2020 strategy.
That said, all that opportunity needs to be balanced with ensuring that visitors to Scotland are assured of a safe, quality experience when they visit, and there is a proportionate regulatory environment that is clear and accessible to the many different types of short-term accommodation providers.
The panel was joined by nine other organisations, who submitted focused evidence on the the short-term rental market in Scotland. While there was a diversity of organisations and vantage points represented in the discussion, it was pleasing that there was so much willingness on the part of all involved to engage in positive debate, focused on navigating a complex field, but putting Scotland's interests first.
It is a priority for the panel to focus on evidence and data. Namely, exploring the FACTS of how the collaborative economy is growing and the impact it is having. Throughout our panel discussion on the 21st, it was very clear that there are many opportunities to think how we can bring together data from multiple sources to get a much clearer picture of collaborative economy trends and current activity.
The panel also recognised that this is a fairly fast moving field and that there can be real benefit in looking at how other cities and nations across the world are reacting to the rise in the short-term rental market. For example, we need to learn (from the successes and mistakes of others) how to balance the demand for increased tourist accommodation with supporting sustainable, local communities.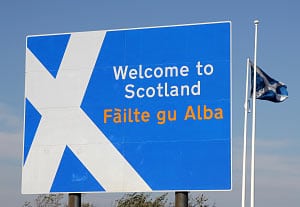 The panel will not deliver its thinking and recommendations to the Scottish Government until December this year, however we are keen to share some initial thoughts. These will almost certainly evolve and come into focus over the coming months, however they currently include:
That we take an expansive view. We need to look at the collaborative economy not only in relation to short term accommodation, but in its broadest sense – including catering, entertainment and tourist experiences and particularly how to cross-sell and support home-grown innovation and enterprise in this area.
The attraction of bringing disparate sources of data together to create a clearer picture of the sector, to target interventions and spot opportunities
How to better encourage exploitation of digital technologies to increase footfall to existing providers of short term accommodation.
The need for a regulatory response that makes a clear distinction between occasional use of a space rented out to visitors and accommodation that is rented over extended time periods and across multiple properties. i.e. acknowledging the difference between an individual supplementing their income and someone running a business
Regulatory requirements for short-term accommodation providers which are consistent to the type of property and how it is used, regardless of whether it is booked over the internet.
The need for innovative, proportionate responses to the challenges of checking that providers are offering safe places to stay, which do not place heavy (probably unworkable) burdens on local authorities
Over the next six months, the panel's work will range over a number of key themes including peer to peer accommodation, transportation, collaborative finance, consumer participation and the wider implications for public services and growing social value. We will be joined by different organisations and individuals who can contribute specific kinds of expertise, experiences and data.
I'm really delighted the panel is fully supportive of wider, public input into this debate and I'll outline in my next post, our proposed process for doing this.
Meanwhile I would like to thank everyone below for their great contributions to date:
Tags: economy, events, Scotland, tourism
Comments