Scotland's Economy
An enduring friendship between Scotland & Canada
October 16, 2017 by Keith Brown MSP No Comments | Category Business, Culture, Economy, Exports, Investment, Tourism
Cabinet Secretary for Economy, Jobs and Fair Work, Keith Brown writes ahead of his visit this week to Canada and the US:
Nearly 250 years ago, a group of Scots stood nervously on the shores of Loch Broom looking up at the ship that would carry them to their new lives across the Atlantic, in Canada.
These Scots – some of the first European settlers in Canada – longed for a brighter future. Many had been forcibly removed from their ancestral lands during the Highland Clearances. There was no going back.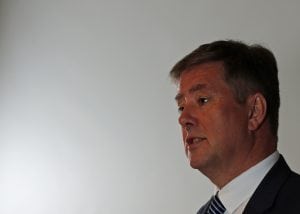 The ship, called Hector, sailed for twelve weeks before finally arriving on the shores of Pictou in Nova Scotia. 18 of the group had perished during the crossing, and those that survived had battled storms and starvation, and now faced the daunting prospect of having to carve out a living in a new and unknown land.
Fast forward to 2017 and the advent of air travel, the internet and global commerce makes the experiences of these Scots difficult to comprehend. Yet the story, like those intrepid first settlers, has endured.
Today there are almost five million people living in Canada who claim full or partial Scottish heritage – around 15% of the country's total population. It is one of the wealthiest nations in the world and has the 17th largest economy globally.
And Canada leads the way on a host of important issues – such as climate change, technology development, higher education and gender equality – areas in which Scotland also excels.
Our countries are long-standing, valued partners, with that trust further strengthened by the cultural links and family ties which endure between our two nations.
We export nearly £500 million of goods and services each year to Canada, chiefly in the food and drink sector and in professional, scientific and technical services.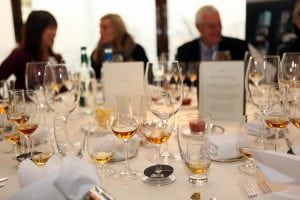 Edinburgh-based Innis & Gunn is now the most popular British beer sold in Canada and Scottish seafood is continuing its North American rise in popularity.
Similarly, Canadian companies are one of our biggest inward investors – creating around 3,600 jobs here. 25% of the oil and gas produced in the North Sea is by Canadian companies and Norbord, Cooke Aquaculture, Vector Aerospace and Fairmont Hotels & Resorts all have facilities in Scotland.
Our universities also benefit from the links between Scotland and Canada. Over 1,000 Canadian students studied at our universities in 2015/16 and a number of research partnerships and student exchange programmes keep the academic links between our countries strong.
And in 2016, nearly 150,000 tourists came here from Canada – the 4th largest international market – spending a total of £130 million in the Scottish economy.
What all of this adds up to is the conclusion that, just as the Hector settlers found 250 years ago, there is opportunity for Scotland in Canada.
Canada is an important partner for Scotland, and one where we are keen to explore the opportunities further. That is why, in our recent Programme for Government, the First Minister committed to increasing the Scottish Government's presence and activity in Canada.
As part of this, next week, I will be travelling to Ottawa and, Toronto, as well as New York and New Jersey, to meet partners in Government, tourism and businesses across a number of sectors.
The interest shown by the wide variety of North American companies I'll be meeting demonstrates that this isn't just a one-way street. Through friendship and through closer working there can be opportunities for us both on either side of the Atlantic.
Comments