Scotland's Economy
Labour Market Statistics: March – May 2018
July 17, 2018 by Jamie Hepburn MSP No Comments
Minister for Business, Fair Work and Skills Jamie Hepburn has blogged on labour market statistics released by the ONS for March to May 2018.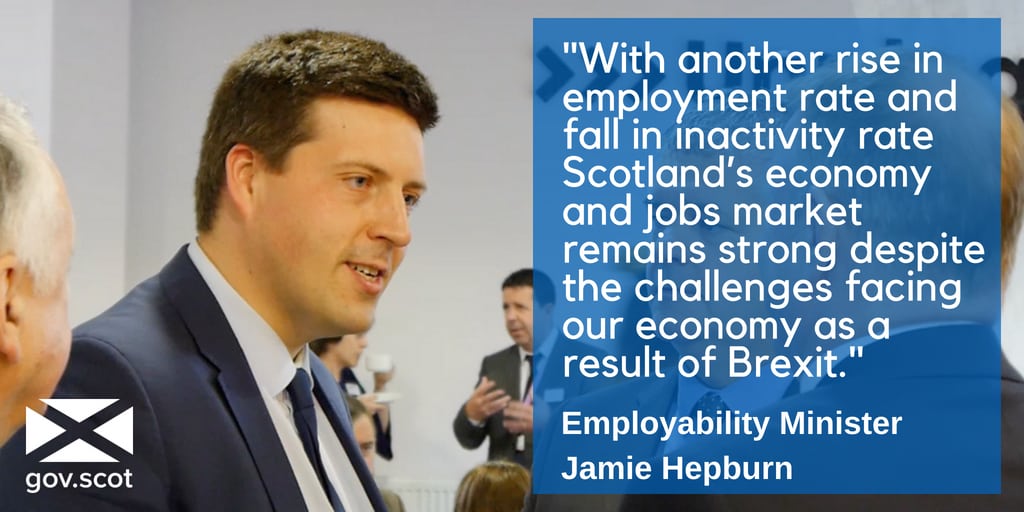 Our employment rate has increased over the quarter and the year to 75.5% with 2,646,000 people now in work in Scotland – 82,000 more than the pre-recession peak. Once more, we continue to outperform the UK on employment for young people and women. 56.3% of Scotland's young people are in employment compared with 53.6% in the UK and 72.1 % of women in Scotland are in employment compared with 71.3% in the UK.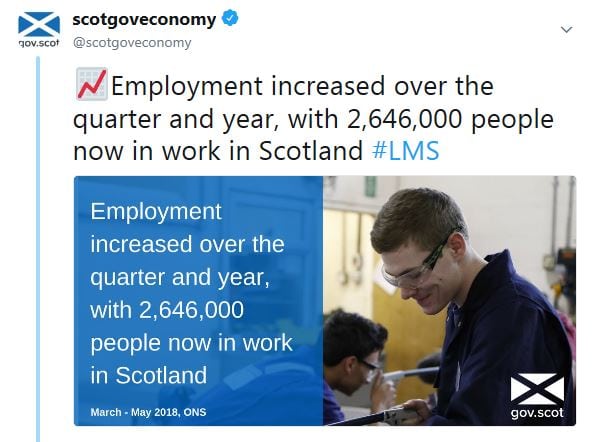 We are committed to growing Scotland's already strong economy with our investment per head on economic development dwarfing that of the UK Government while we are investing a record £2.4 billion in enterprise and skills, £4 billion in infrastructure and £600 million in broadband and delivering the most competitive package of rates relief in the UK, including the Small Business Bonus, which to date has saved Scottish firms almost £1.5 billion.
Brexit remains the biggest threat facing the Scottish economy with our analysis, confirmed by the UK Government's own research, showing that Brexit could cost Scotland's economy £12.7 billion a year by 2030. We continue to urge the UK Government to commit to remaining in EU single market and customs union to protect jobs and investment in Scotland.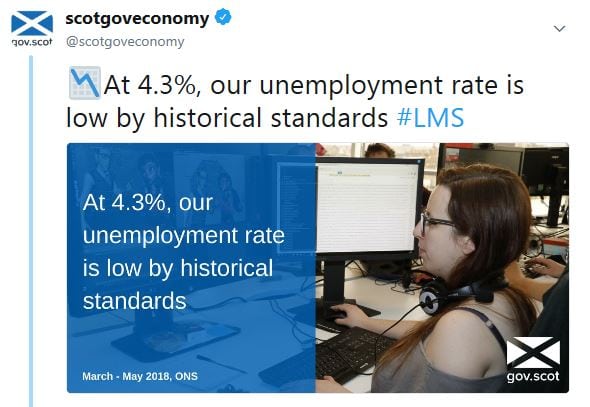 A Scottish breakdown of labour market statistics is available at: http://www.gov.scot/Topics/Statistics/Browse/Labour-Market/LMTrends
Comments