Scotland's Economy
Investing in Fintech
September 5, 2018 by The Scottish Government No Comments | Category Economy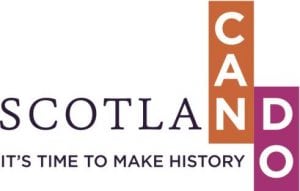 Minister for Trade, Investment and Innovation, Ivan McKee, visited a Fintech company in Glasgow last week
Scotland's Fintech sector has attracted more than £37 million investment over the last 10 years with an emerging 'ecosystem' which brings start-ups, large firms, universities and the public sector together.
Last week I visited a leading Fintech company, Previse. The London-based company has recently opened an office in Glasgow, demonstrating Scotland's credentials as a location for inward investment.
Previse secured an £800,000 Scottish Enterprise grant to set up a new development centre – creating 37 new data science jobs. As part of this commitment to create a hub of data science and innovation in Scotland, the company has recently partnered with social enterprise Auticon UK, an IT and social enterprise consultancy.
All Auticon consultants are on the autism spectrum and the company works to increase opportunities in tech jobs for autistic adults. The Scottish Government is committed to transforming the lives of autistic people and people with autism, specifically addressing the inequalities they face in accessing health, education, work and active participation in society.
Previse has expanded rapidly in the last few months, with staff numbers growing continually. Due to the nature of its innovative business, Previse has managed to attract new talent to Glasgow, offering high value careers in a creative area of FinTech. Long term, it is passionate to determine Glasgow as a talent hub for FinTech. 
2018 is The Year of Young People which aims to inspire Scotland by celebrating the achievements of the young people of Scotland – valuing their contribution to communities and creating new opportunities for them to shine locally, nationally and globally. Previse currently has three under 26-year-olds who are part of a small team of data scientists.  This is a much sought after skill-set and they have chosen to work there due to the company's strong focus on innovation and growth.
Previse has also made a commitment to the Scottish Business Pledge meaning it is one of over 530 businesses who are voluntarily adopting business practices which ensure that prosperity, innovation, fairness and opportunity develop hand in hand in Scotland.  These actions are good for business and good for Scotland.
The global financial services sector will continue to be transformed by technology and Scotland's focus on Fintech is creating an environment to help these firms evolve and support the growth of start-ups. 
Comments