Statistics
Scottish GDP grows by 0.8% in the first quarter of 2017
July 5, 2017 by economy No Comments | Category Economy
Scottish GDP grows by 0.8% in the first quarter of 2017
The latest estimate of Scotland's GDP shows growth of 0.8% since the fourth quarter of 2016. In the previous quarter the Scottish economy contracted by 0.2%.
UK GDP growth for this quarter was 0.2%.
Scottish GDP grows by 0.7% over the year
On an annual basis, compared to the first quarter of 2016, Scottish GDP grew by 0.7%. Annual growth in the UK was 2.0%.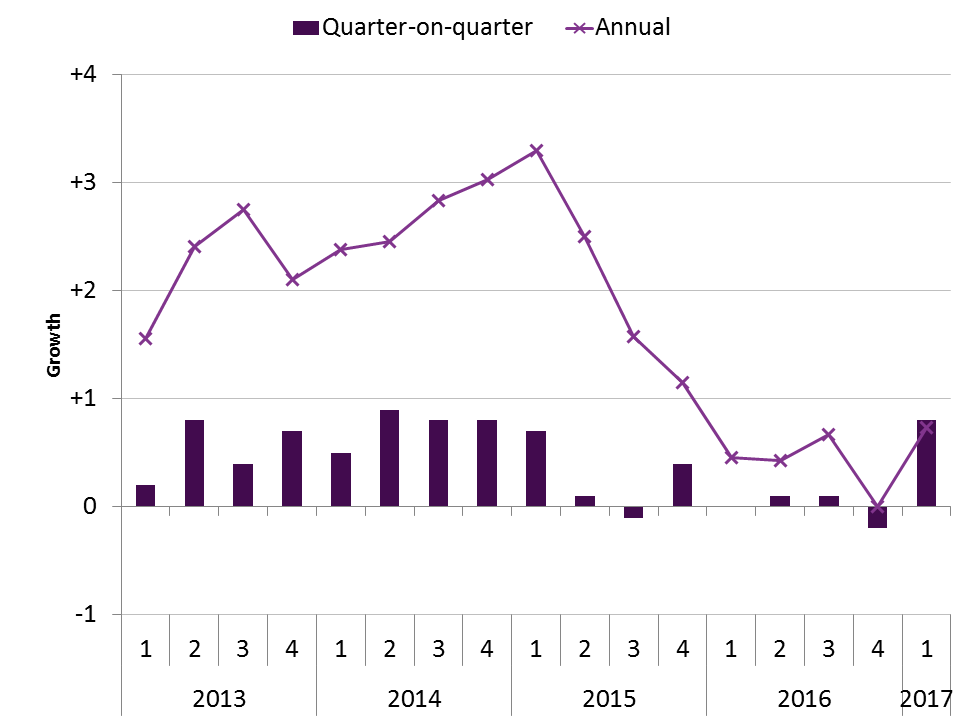 Production industries grew by 3.1% this quarter
In the first quarter of 2017 Production industries grew by 3.1%, Services industries grew by 0.3% and Agriculture, Forestry and Fishing Industries grew by 0.4%.
Construction continued to contract (by 0.7% in the quarter) following steep growth in 2014 and 2015.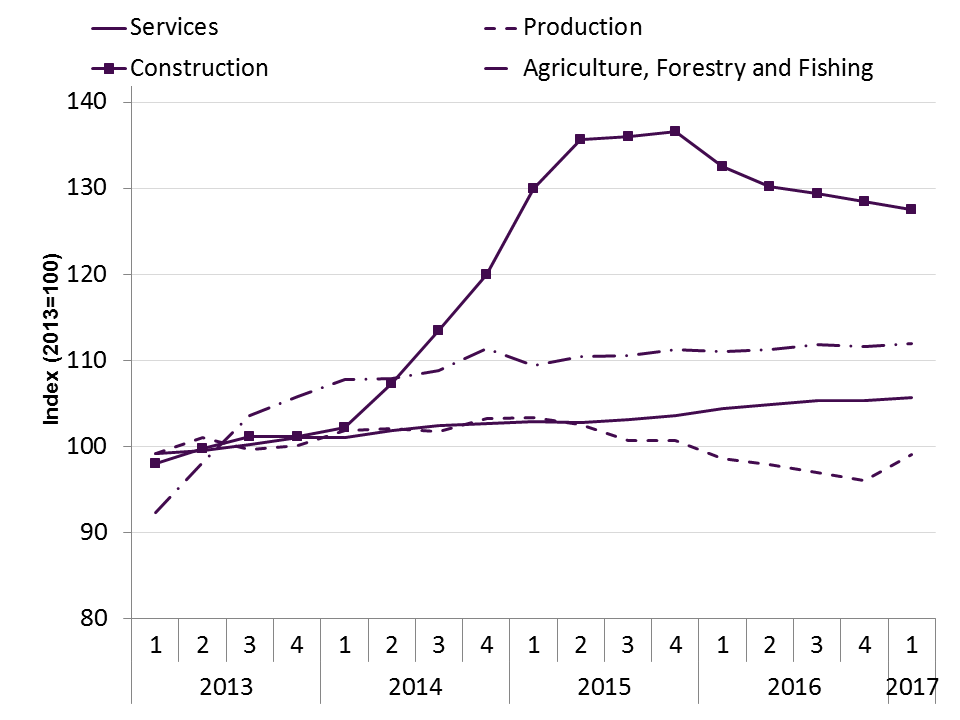 Growth this quarter driven by Production
Of the 0.8% growth in Scottish GDP this quarter, 0.6 percentage points came from Production industries (particularly Manufacturing).
The remaining 0.2 percentage points came from Services industries.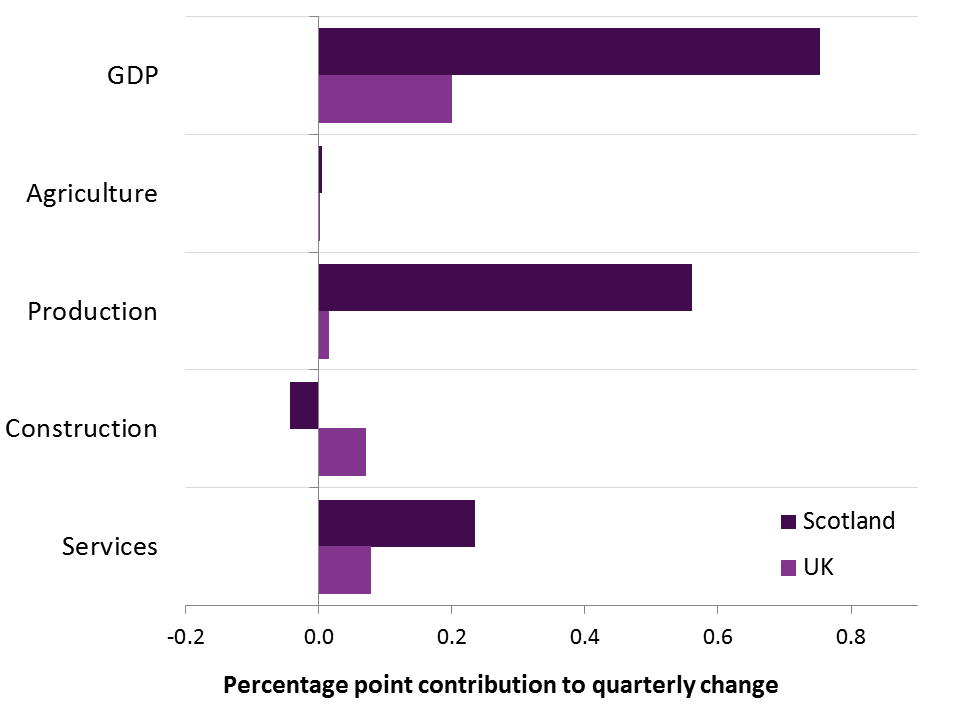 Improvements this quarter
A visual summary of the key findings from this publication is available alongside this publication.
Comments