Digital
Digital Participation Ministerial Action Group – Reflections on digital inclusion.
October 17, 2017 by Stewart Hamilton No Comments | Category Digital Participation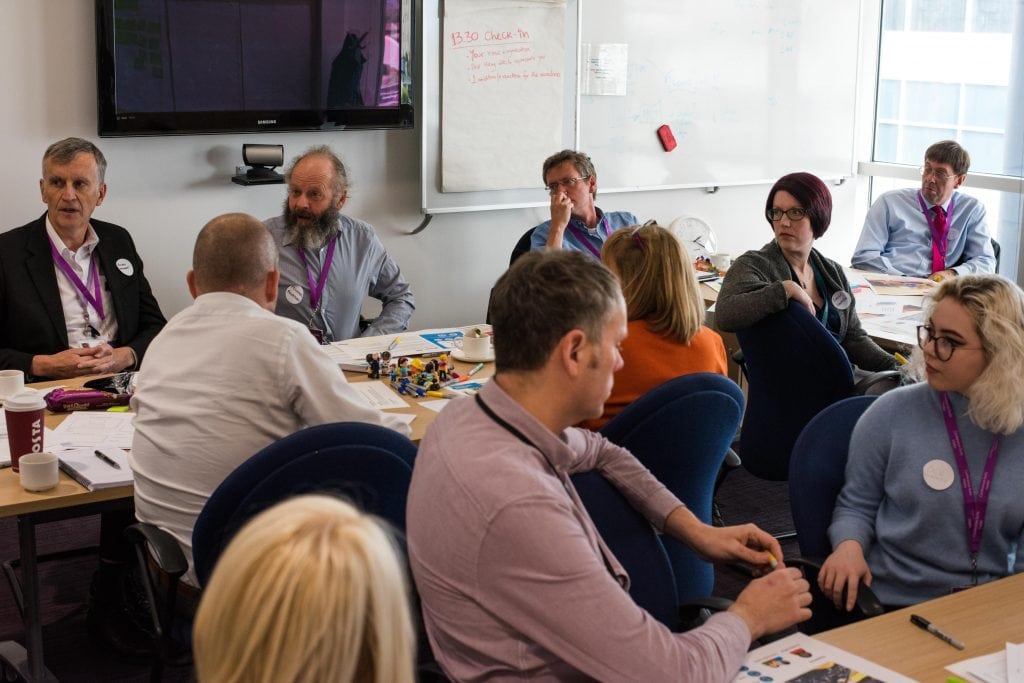 This is a guest post from Douglas White, Head of Advocacy at Carnegie UK Trust. Carnegie UK Trust seek to improve the lives and wellbeing of people throughout the UK particularly those who are disadvantaged.
The latest data shows that around a quarter of people in Scotland don't have access to the internet at home, while just over a fifth lack basic digital skills. We also know that there is a very high degree of overlap between digital exclusion and commonly cited characteristics of deprivation. While there has been much positive progress in recent years there remains work to do if we truly want digital to work for everyone. As such, building inclusion and participation rightly has an important place in the refreshed Scotland digital strategy.
Last month, members of the Digital Participation Ministerial Action Group had the opportunity to participate in a workshop delivered by Snook in partnership with the Scottish Government Digital Participation Team, to consider these issues further. The workshop provided group members with welcome space and time together for a more reflective discussion about the underpinning challenges that many people face when engaging with digital technology. Crucially, we were also tasked with thinking creatively about potential solutions to these challenges and drawing up (rough!) plans for how some of these solutions might actually be delivered in practice. Working through a series of case studies of different individuals and their families, which described how they use technology in their daily lives, the workshop facilitators encouraged us to draw out the key messages and themes from the various scenarios.
This exercise provided a useful reminder to the group that digital participation can no longer – if it ever could have been – considered a binary issue. Different people use different types of technology in a range of different situations, with varying degrees of skills and confidence. Some may be skilled in a range of social media platforms but lack experience or confidence in using office-based programmes such as spreadsheets or databases. Some may be happy to use digital channels to access certain types of public services but strongly prefer face-to-face engagement for others. Some might want to do more digitally but do not have the financial resources to pay for the kit or data that they need.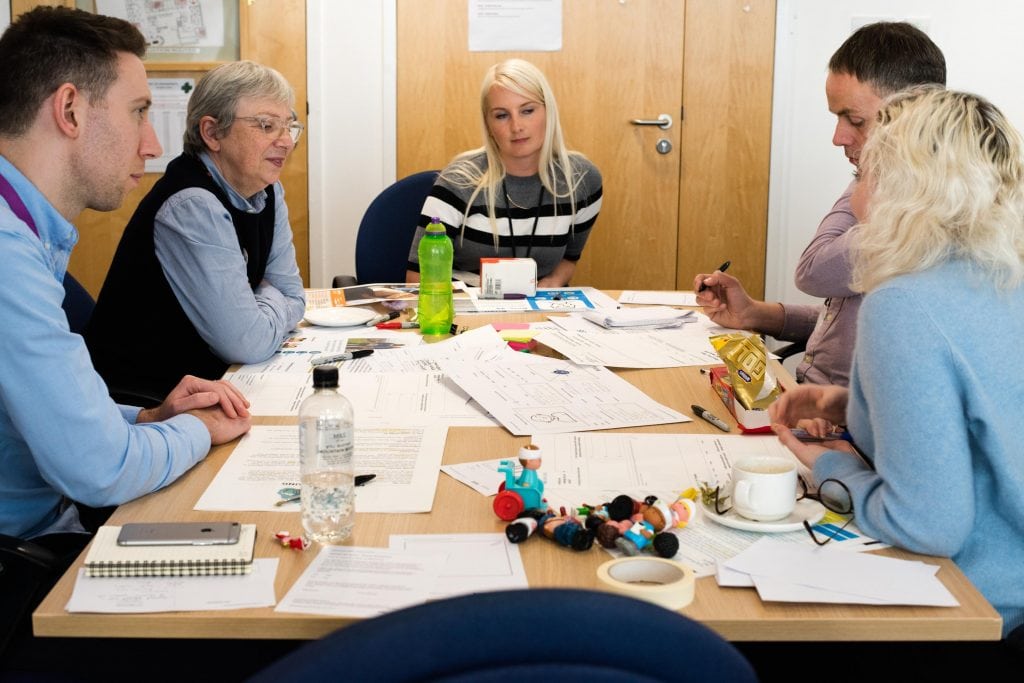 We should instead view inclusion as a spectrum – with people's position on that spectrum fairly fluid, often changing depending on the task or circumstance in question – and of course, also liable to change over time. The group moved on to identify what more could be done to address some of the challenges and help build digital skills more widely – helping everyone move up the inclusion curve. A number of different project ideas emerged, including a digital inclusion community hub, a volunteering platform, a focus on employees through a CPD initiative, new standards for future housing stock and increased support for social landlords.
From my perspective, two key themes came through. Firstly, trust. It was clear from the case study scenarios and the project ideas that followed that all of us need help and support at different stages in building our digital skills. This is true of the development of basic skills but is equally true as our skill levels become more advanced and we want to do even more. Having someone, or somewhere, to go to that we can trust, to ask questions and try things out in a supportive, patient and collaborative environment appears to be a basic tenet of all the most successful digital inclusion interventions.
Secondly, was the recognition that digital participation is personal. By that I mean, as individuals we all have our own set of interests, skills and experience – and this is reflected in our digital experience – what we want to use technology for, how we use, where we use it, the skills we have, the support we need and when we want to disengage. This means that the digital inclusion interventions we develop as public policy makers and practitioners need to be flexible and adaptable, to cater for the widest range of different circumstances, interests and needs.
It was highly valuable to spend time with like-minded colleagues, considering these issues and challenging each other on the solutions and I look forward to engaging further on the next stages of this project as it develops.
Tags: digital, government, participation
Comments