Digital
Digital First Improvement Project.
October 31, 2017 by Stewart Hamilton No Comments | Category Digital First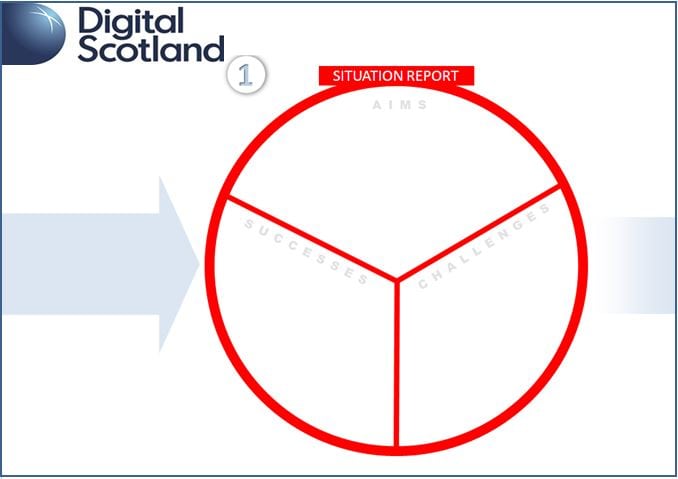 Here at the Office of the Chief Information Officer (OCIO), we have been carrying out Digital First assessments for just over a year. We have worked with a number of services since going live with our current model in January and are excited to consider whether we can make improvements to the Digital First Service standard, based on the experience of project teams and assessors. Our aim is to clearly establish what we want the Standard to help a service achieve, so we can better interpret and assess the data we gather.
Don't worry, assessments will continue as normal whilst the improvement project is on-going
What is Digital First?
The Digital First Service Standard is a set of 22 criteria describing high quality digital public services. Since August of 2016, all Scottish Central Government organisations (including the Scottish Government itself) have been required to design, develop and deliver digital public services which comply with the Standard.
Compliance with the Standard is checked by the Scottish Government using an assessment process, where panels of assessors are brought together to consider a service against each of the criteria in the Standard and make a judgement of whether or not the service meets it.
These assessments happen at various points during a service's design, development and delivery. For example, when the service is being developed in an agile way, the service is assessed at the end of the discovery phase, the    end of the alpha phase and in between private and public beta phases.
What are we doing?
We're taking the opportunity to reflect on the first year of Digital First to see what improvements we can make. We're looking at the whole picture: the policy aims and objectives of Digital First, what the Standard requires and how we carry out service assessments. We have established a Digital First Improvement Project which will be running until the end of February 2018.
Learning From Other Governments
To help us see the bigger picture, we have been speaking to colleagues from governments all around the world; from Australia to Estonia. These conversations have shown us that lots of other governments have adopted an approach of continuous improvement with their service standards.
Policy Work
With the help of colleagues from across the Digital Directorate we have put Digital First through something called a Rapid Reflection Model. This is a tool designed to help get to the root of policy problems, and enable participants to generate effective solutions. This meeting allowed us to explore the policy ambitions of the Standard and how it supports Scottish Government's aims set out in 'Realising Scotland's full potential in a digital world: a digital strategy for Scotland', as well as some of the practical resource implications of operating the Standard and assessment process.
User Research
We will be working with an external provider to conduct a piece of research involving the users and stakeholders of Digital First. We hope this work will identify any current issues, communicate the experiences and views of existing users, and contribute to the creation of an effective improvement plan.
If you have been involved with the Digital First Standard or assessments, either as part of a project team or an assessor, we will be in touch over the next few weeks to ask for your participation in our user research project.
Making improvements
We will bring the work of these two strands together to help us develop some ideas for improving Digital First. We'd like to involve colleagues from across Digital Directorate and the wider Central Government sector to help us to do that.
If you would be interested in contributing to our improvement work, or would just like to find out more about, it, please email ocioassurance@gov.scot
Blog by Sophie Adams, Scottish Government – Office of the Chief Information Officer (OCIO).
Comments