Digital
Online Identity Assurance – Listening to your views
June 1, 2018 by Digital Identity Scotland No Comments | Category Data, Digital First, Digital Identity, Digital Public Services
As we enter June, preparations are now in full swing for the next Online Identity Assurance National Stakeholder Group meeting on Tuesday 19 June.
At that meeting, people who use Scottish public services, representatives of organisations that provide them and anyone else who wants to attend will get the latest update on what we in the project team have learned during the Discovery phase of our work, and some early thoughts around what we intend to do with the insights we have gathered.
What's been happening?
The team remains fully committed to co-designing this work with those who will be most affected and who could potentially receive the greatest benefit. Their voice is the one we want to hear and with that in mind, the team is delighted to have received a service design report, compiled by consultants We Are Snook.
A summary version of the report can be downloaded from here, as paper OIAPB-06, alongside a full set of other papers that were considered at the most recent Online Identity Assurance Programme Board meeting. The full report will be published very shortly.
What's in the report?
Two months on from the initial findings reported at the Show and Tell which many of our stakeholders attended, the report offers a more conclusive recap of what has been learned through speaking to people who use services, and the providers of some of these services – as you can see in this picture below – about the process of demonstrating identity.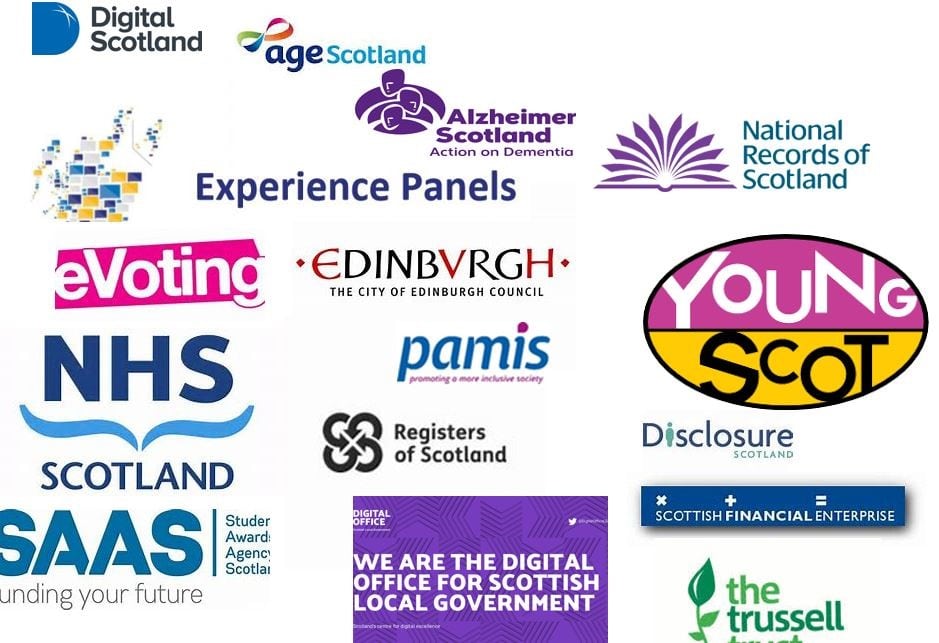 The aim of this research was to identify the problem that an online identity assurance programme might address, explore the user journeys and identify user concerns and needs.
What are the key themes?
Based on the responses gathered, three recurring themes emerged:
Convenient – People are looking for an easier way to transact with public services, particularly related to benefit applications.
Cautious – People have concerns about data privacy and security.
Barriers to Access – Accessibility for all, particularly related to assisted digital and mobile-first solutions.
Check out the report to read a range of people's comments that explore these issues in greater detail, as well as a proposed seven step process to online identity, influenced by multiple examples of people describing the existing landscape as "complex and confusing".
What happens next?
The purpose of this report was to guide the project team into the next phase of our work to develop a common approach to online identity assurance in accessing public services.
The team is now analysing feedback on the report gathered through the most recent meetings of our Programme Board and Expert Group, and will be exploring some of its key themes at the National Stakeholder Group meeting on the 19th.
The team is also digesting a Discovery report from consultants ASE/Consult Hyperion, who are providing support in identifying the technical options for this work. We will explore this work more fully in a future blog post very soon.
Details of the Stakeholder Group meeting will be published very shortly. Follow the blog and @DigitalScots on Twitter for the latest updates.
Got a question about the service design report? Get in touch. We'd love to know what you think.
This blog was updated on 04 June to clarify paper OIAPB-06 is a summary version of the service design Discovery research report prepared by We Are Snook.
See our earlier blog posts:
Tags: assurance, digital identity, identity
Comments