Digital
Launch of 2020 Analytical Exchange programme
February 3, 2020 by Stewart Hamilton No Comments | Category Data
Blog by Professor Roger Halliday, Chief Statistician & Data Officer, Scottish Government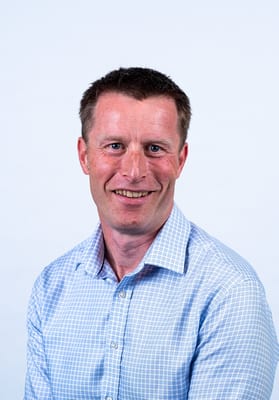 The Analytical Exchange programme matches analysts working in Scotland with voluntary sector organisations requesting help around data, analysis, statistics and research on very short sharp projects. These can be anywhere between an afternoon to 10 working days. Individuals or small groups of statisticians, economists or researchers then act as analytical consultants to collect and analyse data, solve problems and evaluate impact.
Since its inception in 2012, the scheme has supported projects in over 200 organisations and provided a total of around 700 days of support to voluntary sector organisations. I'm delighted to say that this year we're opening up this scheme up to analysts beyond the public sector – you just need to let me know about your analytical skills to make sure we match you to an appropriate opportunity.
Most placements were about how to:
measure, monitor and evaluate success
bring together evidence around a subject
manage and make sense of data you collect
visualise data to communicate messages clearly
structure a significant problem.
But they also sometimes cover economic analysis, spatial analysis or other related challenges.
Aileen McDonald participated in the 2019 programme whilst working for Merkle Aquila and supported a project with The Edinburgh Welcoming Association, which supports migrants and refugees to build positive new lives in Scotland through a number of programmes. She worked on their Welcoming Friends programme, which is 'a one-to-one befriending scheme aimed at vulnerable newcomers to Scotland who face barriers to integration, primarily women with children'. She worked to produce an independent evaluation report for the funders of the programme, to evidence uptake and impact. The report included analysis of their current data sources, and highlighted areas of development based on the programmes aims and objectives. It also included recommendations on data collection, future analysis that could be done once more data is collected, as well as tools to make the data processes more efficient.
Aileen said about her experience: "I learnt a lot about the work and challenges of the charity sector through my discussions with people at the Welcoming, and worked to take these into account through the report recommendations. My exchange programme experience was really rewarding and I gained a lot. I think one of the best ways to develop your data skills is working on real projects in sectors or organisations that you are unfamiliar with because the context of how data is collected and used is always different – which is why I'll be signing up to the exchange programme again this year!"
A trustee at the Welcoming said "thank you for making this possible in a grass roots organisation with a lean team and thousands of beneficiaries. Funding for the befriending program has now been guaranteed for a further three years (being able to demonstrate that we take impact evaluation seriously played a big part in our interview with National Lottery), so over 300 vulnerable newcomers (primarily refugee mothers and carers) will be supported one-to-one with local befrienders, and women's conversation cafes will be extended beyond the Welcoming building to six more accessible community centres where they are most needed across Edinburgh. Aileen put a lot of thought and work into her report, and rose to the challenge of summarising our partly qualitative and mostly incomplete data. I am so pleased."
I'm now launching the 2020 programme. I'd love to hear from you if this is something that you think your organisation could benefit from, or you are an analyst or researcher who wants to get involved. However, to ensure we get the best fit between your needs and the skills of the analysts in the scheme, to be considered you need to compete a short application. Can you send this to me by e-mail: chiefstatistician@gov.scot by Friday 28th February. Matching analysts to organisations will happen soon after and then it will be up to matched analysts and organisations to arrange a mutually beneficial time to do the work.
A slight note of caution is that, based upon the level of interest last year, there may well need to be some prioritisation. Shorter pieces of work may be favoured to maximise the spread of this scheme. I look forward to reading your bids and if you have any questions beforehand, also drop me a note on the e-mail address above.
Application form for individual analysts.
Application form for voluntary organisations.
Tags: 2020, analytical, exchange, programme
Comments