Digital
Tools and tips from a digital dad
March 30, 2020 by Stewart Hamilton No Comments | Category Demonstrating Digital, Digital Participation, Digital Scotland
Blog post by Jono Ellis, Lead Performance Analyst for the Digital Directorate…and a dad.
I agreed to write a little blog post sharing some of the tools and ideas I am using whilst working from home before I was working from home AND also working as a part-time teacher for my daughter. Since everyone seems to be settling in pretty well to the working from home thing (with Trello boards, Zoom calls and Google Docs aplenty), I thought I'd share how we're getting by on the temporary teaching front. I appreciate that we are unbelievably lucky and privileged in our situation but also hope that some of these resources might be useful to others.
Mental health first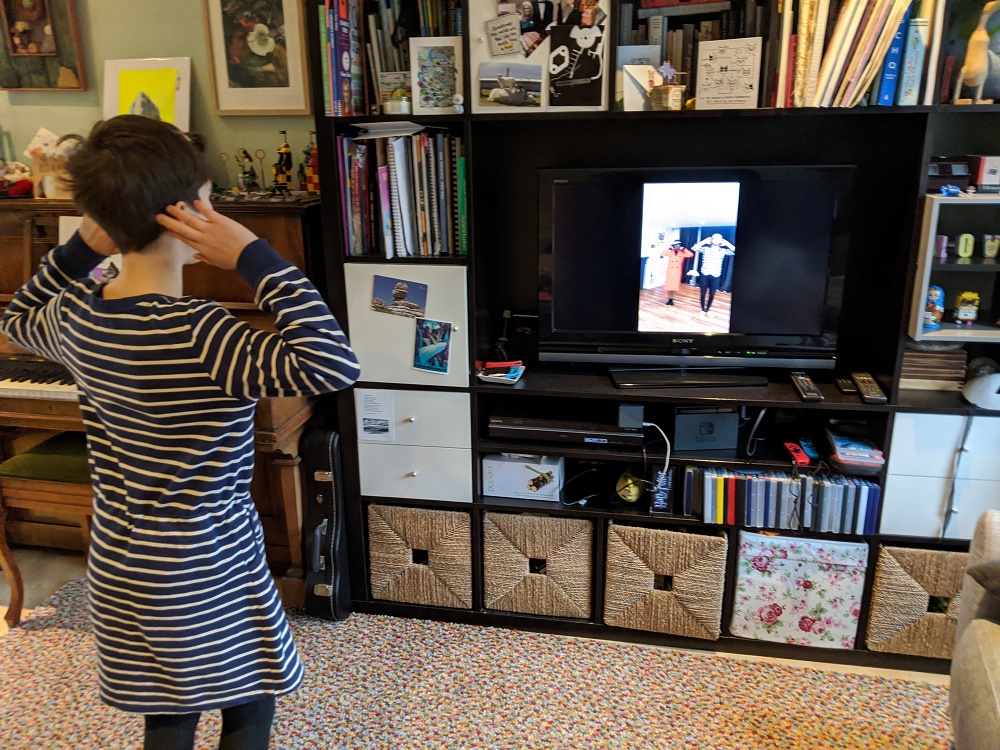 There's no denying that this wasn't how any of us expected late-March to pan out. So many huge plans for 2020 have already been set aside, many forever. Seeing kids missing friends, family, classes, sports, holidays, camps, shows, dances, etc is heartbreaking (and missing out on friends, family, colleagues, gigs, events, holidays, night's out, etc is harrowing for adults too). And that's before the worry of being ill or the grief of losing loved ones – my heart goes out to everyone in those situations. Taking time to accept that life/work isn't the same as normal and rebasing expectations are important for the adults and the kids alike. At a time that the whole world is finding unbelievable tough, it's okay to be finding it tough!
Teachers are amazing
My daughter's teacher, her school, and teachers in general, have been unbelievably helpful, organised, calm and rational this week (as always). The school is using Showbie for their primary 5 classes. This lets the teachers communicate and share resources with the class and lets the pupils (or parents) message the teacher back. It's very self-contained for sharing files but also a great way to share links to other resources. With the resources to work on, and some structure, our days have been going well so far.
Use the free resources
There have never been so many free (or massively discounted) teaching and entertainment resources as right now – with bands live-streaming concerts from their homes, free ebook trials, discounted ebooks, free online courses and writers giving away daily readings of their stories for kids – there really is something for everyone. Our main event has been some of the free exercise videos on YouTube – Joe Wicks and Oti Mabuse have both featured in our morning routine.
Start some self-guided learning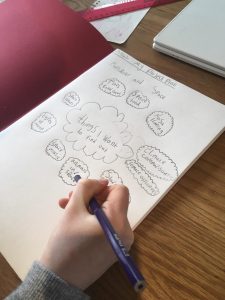 Although allowing a lot of freedom isn't necessarily possible, trusting an almost 10 year old to do some work on their own clearly is – and has been a success. Some trust required! My daughter chose "Space" as a self-guided learning topic and has already been learning about the International Space Station's food, sleeping areas, toilet paper etiquette and exercise. I'm concerned that the next thing she wants to do is make space food at home but I'm sure I'll get through!
Keep it simple
With all the tech that's out there, it's weirdly our dinner table, a well-worn Chromebook and WhatsApp video calls that are getting the most use – it's a clear surface and a simple browser for school-work and a contact list for sociability that's all that's needed. Keeping in touch with other parents is secondary to the kids getting a few minutes to hang out virtually with their pals.
Context
Considering the context of all this my last thought can go two ways – either you can cherish precious moments together or, if that's tough right now, you can remember that this isn't a forever thing and that we'll get through this. At the moment I'm cherishing, hopefully it stays that way!
Tags: digital, home, scotland, working
Comments