Digital
Connecting Scotland – Over £48 million to get 60,000 citizens online
March 24, 2021 by Stewart Hamilton No Comments | Category Connecting Scotland, Digital Scotland
Blog by Katie Lyne, Communication manager, Digital Participation Team.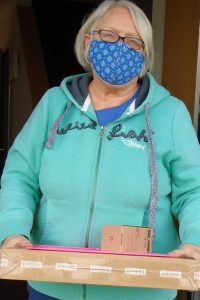 2020 was a year that no one could predict. Governments around the world rallied to support and protect their citizens and Scotland was no exception.
When it launched in May 2020 Connecting Scotland aimed to tackle digital exclusion and enable citizens to access the services they need. The initial target was to reach 9,000 citizens at clinical risk from Covid-19 with £5 million funding.
Since then, the programme has received additional funding taking the total to over £48 million. With this increase the Connecting Scotland programme will be able to support a total of 60,000 people by the end of 2021.
The programme, which provides low income, digitally excluded citizens with devices, data, training and support to get online, recently delivered the 35,000th device.
Over 900 organisations and all 32 local authorities have received support from Connecting Scotland.
Recipients of the programme have reported using their devices for a number of activities. From job hunting and accessing public services to reconnecting with friends and family and joining online fitness classes.
Communities Secretary Aileen Campbell said:
"There is no doubt one of the biggest challenges of living through this pandemic has been losing our ability to meet our friends and family. We've had to find other ways to connect with each other, rather than in person – and being able to do so online has never been more important.
Throughout this crisis, the internet has been keeping us connected, informed and entertained, with the ability to learn, work, shop and access health information and other public services from our homes.
With COVID-19 highlighting the digital divide, we introduced Connecting Scotland to provide devices, data, skills training, and support to those who need it the most. It is one of the most comprehensive national programmes aimed at tackling digital exclusion in the world, unmatched elsewhere in the UK.
I'm delighted that we've already delivered more than 35,000 devices including Chromebooks, iPads, and tablets to organisations which are ensuring they get into households where they are most needed. This is the start of a programme that aims to deliver around 60,000 devices by the end of this year."
Background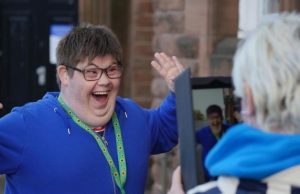 Connecting Scotland provides digitally excluded, low income households with tools and training to get online. The programme ran successful pilots, beginning in April 2020 with Glasgow Disability Alliance (GDA), Govan Housing Association, Children 1st and Aberlour Child Care Trust.
Following phases have focused on those shielding or at high risk from Covid-19, families, young care leavers and socially isolated older and disabled people. Phase 3 of the programme is due to launch later in 2021.
For more information please contact: help@connecting.scot
Tags: Connecting Scotland, digital participation, scottish government, scvo
Comments