Digital
Research on Equality Protected Characteristics
November 4, 2021 by Stewart Hamilton No Comments | Category Data, Digital, Digital Scotland
A blog by the Data & Intelligence Network(D&IN) comprised of Scottish Government and our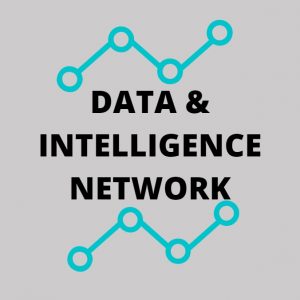 partners.
Following on from recent blogs by the Data & Intelligence Network on linking the people & places of Scotland and our Ethics Framework, this blog explains another recent project taking place within the Network. This project seeks to explain how our Network is creating a dataset to allow for better research relating to equality protected characteristics.
Why Create a Dataset of Equality Protected Characteristics?
The purpose of the project is to develop as complete a picture as possible of the protected characteristics across the Scottish population using existing administrative and census data. By bringing this data together we will enable the linking of protected characteristics to administrative data from public bodies and academic organisations for research projects that meet the strict information governance requirements.
This should mean organisations better consider equality issues when planning and delivering services. This will allow them to act legally and reduce costs in primary data collection. By acting together, we can get a collectively better understanding than by acting alone. The data will not contain personal identifiable information.
Source Data
The project will draw on three sources of data initially:
• The National Records of Scotland 2011 Population Census
• Public Health Data (from multiple Scottish Morbidity Records datasets)
• Education Analytical Services Schools Pupil Census Data
By combining these datasets we will be able to create the equality protected characteristics dataset.
Approach to Delivery
The projects is being delivered using a three phase approach:
• Phase One, Initial Data Assembly. In this phase the datasets to be used were scoped and agreed. An assessment of the ethics of the project was carried out and the necessary work on information governance began alongside initial testing of the quality of the dataset.
• Phase Two, Proof of Concept. Sampling and limited testing of linking external data to be undertaken, focusing on specific use cases.
• Phase Three, Expansion & Improvement. The final phase of the project will be to expand the dataset to include more of the protected data items, and potentially more data sources. This phase will also include a review of use cases to ensure the dataset is fit for purpose.
Consultation
With the sensitivity of the data being collected, the project team recognise there is a need for appropriate consultation. As such engagement has begun with 21 interest groups representing public perceptions and concerns, with influence and insight across Scotland.
Engagement from these representatives has included early and continuous consultation which influenced the design of the final dataset. Further involvement in the completion of the ethical assessment was invaluable.
If you are interested in finding out more about the work of the D&IN, or think you could help us improve further then please get in touch with us at:  data.intelligencenetwork@gov.scot.
Tags: Characteristics, Data, Equality, Intelligence, Network, Protected
Comments