Digital
Data and Intelligence Network sets out future plans
June 1, 2022 by deborahamzil No Comments | Category Data, Data & Intelligence Network, Digital Scotland
Blog by Lewis McCathie, Communications and Engagement Manager, Data & Intelligence Network.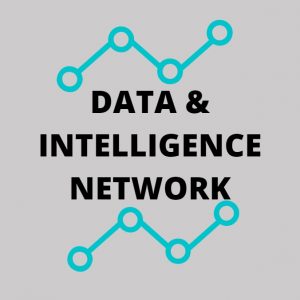 Created by the Scottish Government in 2020 to provide evidence-based analysis in response to the Covid-19 pandemic, Data & Intelligence Network (DIN) is now looking to build upon this by supporting a number of Scottish Government policy areas so to utilise public sector data for the benefit of wider society.
Comprising of data experts from across the Scottish public sector, the unique offering of DIN is its ability to promote best practice on the sharing and use of data, in addition to bringing together resources and providing vital support to address data challenges such as our work on the resettling of Ukrainian refugees in Scotland and also our insight in to the ethical impact of artificial intelligence.
Day-to-day DIN is run by the Network Management Office (NMO) which is a core team of 10 who maintain online resources such as the data catalogue and develop data and intelligence solutions with partners across academia, NHS Scotland, Scottish Government and other public sector agencies.
The Scottish Government's Head of Data and Intelligence Network, Alessia Morris, commented: "We are all proud of everything that we have achieved in the very small time frame of two years. The sheer depth of talent now involved in the Network is testament to the hard work that we all have all put in. Personally, I cannot wait to see DIN grow in the years to come and I think that the sky is the limit as to what we can achieve!"
As we transition to a post-pandemic stage, DIN aims to become a key player across various policies such as poverty, justice and Scotland's environment. By embracing collaboration, DIN is working to best serve the Scottish public in an ever increasingly digital world.
For more information and to enquire about joining the Data and Intelligence Network as a public sector organisation, please email: data.intelligencenetwork@gov.scot
Tags: Data, Digital Scotland, Public Sector, scottish government
Comments