Marine Scotland
Remembering Helen Stormonth Ogilivie (1880-1960)
May 17, 2017 by Marine Scotland Communications No Comments | Category Marine Scotland general, Marine Scotland Science
On this day in 1880, Helen Stormonth Ogilivie was born who, as far as we know, was the first woman to be employed by what is now Marine Scotland Science.
Born in Dundee, Ms Ogilvie studied at Dundee University College at the time it became affiliated to St Andrews University and graduated with an MA and also a BSc, with distinction in Botany and Zoology.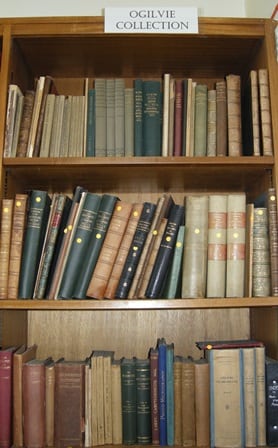 Ms Ogilvie started working for the Fishery Board for Scotland around 1911, and at this time also began working with Professor Haaken Hasberg Gran, a prominent Norwegian botanist, analysing phytoplankton samples. The work led to her first publication with Prof Gran describing the phytoplankton and planktonic food of fishes.
She came to work at the Aberdeen Laboratory in 1926 and dedicated most of her career to the study of phytoplankton. She also published a number of scientific papers in her own right, including a description of the copepod (a small marine animal) which is the reference work for these creatures, still used today.
Following her retirement in 1946 Ms Ogilvie continued her interest and remained voluntarily at the laboratory until her health began to fade. Upon leaving she bequeathed a wonderful array of books, from her own personal collection, to the Aberdeen Laboratory; which we still have on display in our Marine Laboratory Library.
Tags: Botany, copepod, Dundee University College, Helen Stormonth Ogilivie, Marine Scotland, Marine Scotland Science, phytoplankton, plankton, St Andrews University, Zoology
Comments