Marine Scotland
Another award goes to Plan
June 29, 2017 by Marine Scotland Communications No Comments | Category Collaborations, Marine Planning, Marine Scotland general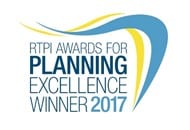 The pilot Pentland Firth and Orkney Waters Marine Spatial Plan (PFOW MSP), which was developed by a collaboration of Marine Scotland, Orkney Islands Council and the Highland Council, has won the Excellence in Plan Making Practice category at the Royal Town Planning Institute (RTPI) Awards for Planning Excellence 2017. The team was presented with the award at a ceremony in London on 15 June 2017. The RTPI Awards for Planning Excellence are the most established and respected awards in the planning industry. They highlight exceptional examples of planning and celebrate the contribution that planners and planning make to society. The PFOW MSP was one of 90 finalists competing across 14 categories and was the only shortlisted entry relating to the marine environment.
The judges' comments were:
"This plan, a first of its kind for the UK, should be held up as best practice for other councils struggling to integrate land and marine planning into a single plan. It is an interesting and imaginative approach to marine planning and given Britain's maritime heritage, it's surprising there aren't more plans like this one".
More information on the awards can be found on the RTPI website and more information about the PFOW MSP can be found on the Marine Scotland website.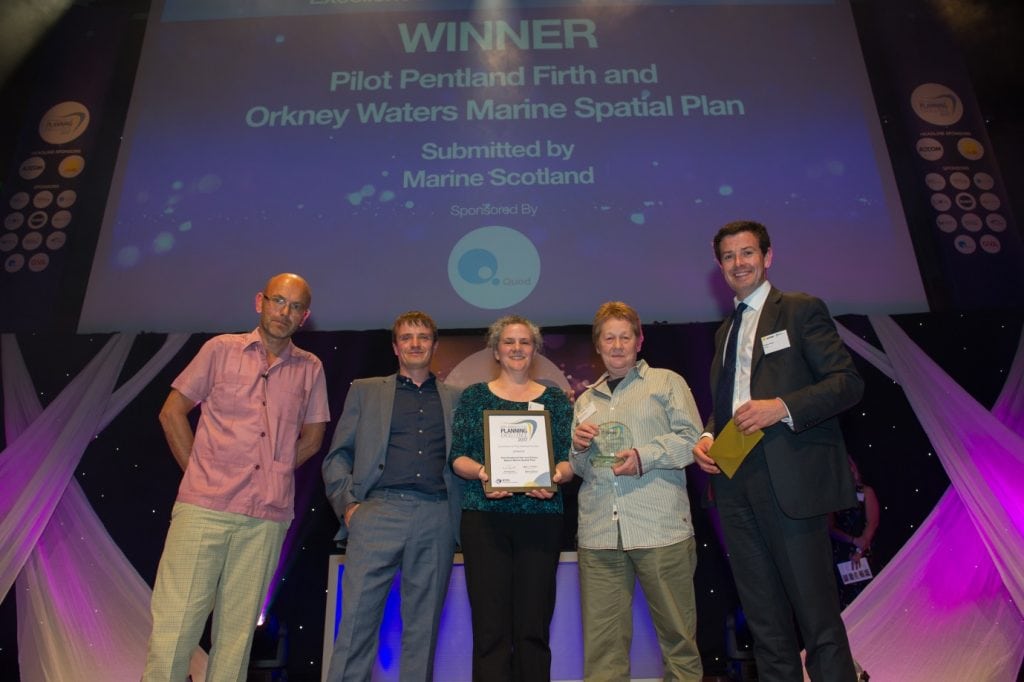 (L to R) Wayne Hemmingway, James Green (Orkney Islands Council), Tracy McCollin (Marine Scotland) , Shona Turnbull (Highland Council), Steffan Rees (Quod)
Tags: Marine Planning, Orkney, Pentland Firth, RTPI
Comments