Marine Scotland
There be prawns!
June 22, 2017 by Marine Scotland Communications No Comments
Earlier, we posted information about the 7th research survey that our research vessel, the Alba na Mara was doing.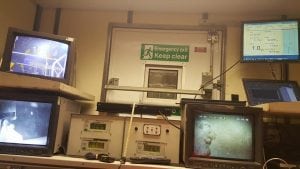 Here we have the final blog from the Scientist in Charge on that survey, Adrian Weetman:
Following the long journey from Fladen to the west coast on Monday 12th June, the annual Nephrops Under Water TV Survey began working in the North Minch later the same evening – working down the west side of the North Minch and then into the South Minch, the survey was off Barra.
The half landing had originally been pencilled in for Friday 16th but we were told there would not be any available berths until Sunday 18th.This delay meant modifying the survey to ensure the vessel was fully engaged in survey work up until that point, so having re-routed the vessel and finishing the majority of stations in the South Minch by the evening of the 15th, the vessel made way for the Sound of Jura.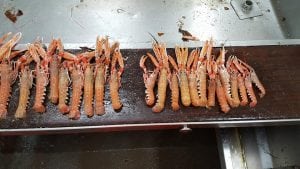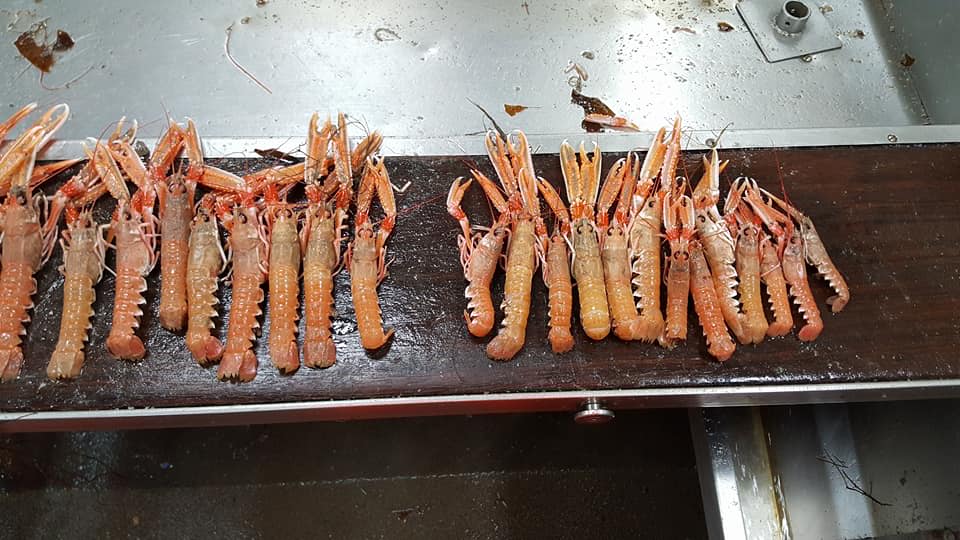 As in the South Minch, a number of stations were relocated due to the presence of creels (which could become entangled with the sledge) and/or rocky, unsuitable seabed. A single trawl was carried out in the Sound of Jura after which the vessel made way for the Clyde, arriving in Kilbranan Sound very early on Saturday the 17th. After waiting on station for daylight to arrive, the area was checked for creels and with no obstacles in sight the survey continued in a clockwise direction around Aran, with a trawl in the evening of the 17th. On the 18th, the survey continued working in the south of the Clyde until the early afternoon when the 24 hour half landing took place.
At 1630 on the 19th, the vessel headed back to complete the remaining few stations in the Clyde, finishing the survey in this area in the small hours of the 20th, before heading west to survey the last few stations in the South Minch. The plan is that once this area has been completed, the numerous stations on east side of the North Minch will be surveyed before heading back east to Fladen and then onto Devils Hole before heading for Aberdeen..
Further Information
Tags: nephops, sledge, Survey, TV, underwater
Comments