Marine Scotland
Knowing your parasites – inside and out
September 20, 2017 by Marine Scotland Communications No Comments | Category Collaborations, Marine Scotland Science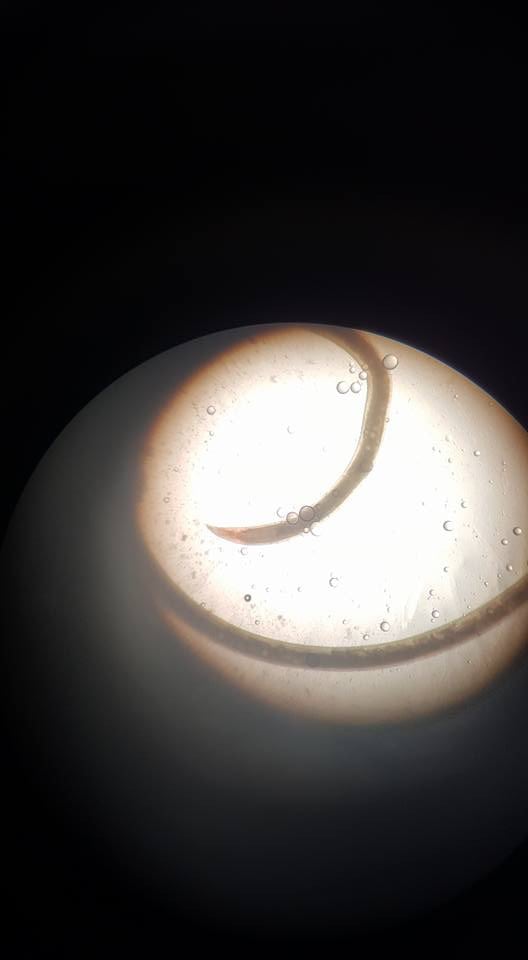 Ensuring Scotland's marine environment is managed effectively and sustainable is crucial for future generations – and this includes, literally, all creatures great and small.
To support this, in September, representatives from Marine Scotland, Aberdeen University and the University of Cape Town hosted a two day MASTS-funded workshop in Aberdeen focussing on "Parasites of Commercially Important Marine Fish Species and their Potential as Population Biological Tags".
The workshop comprised of a day of laboratory-based practical parasite screening work utilising cod and haddock kindly collected by colleagues on a recent research survey on MRV Scotia. The laboratory based practical was carried out at the Department of Zoology, University of Aberdeen and was followed by a day of presentations at Marine Scotland's Marine Laboratory in Aberdeen given by invited speakers, including Dr Ken MacKenzie from the University of Aberdeen, Dr Cecile Reed from University of Cape Town, South Africa, and Drs Neil Campbell and Campbell Pert from Marine Scotland. In addition, there were a number of postgraduate students who had the opportunity to share their research with their peers.
Attending this workshop allowed attendees to develop their fish parasitology skills and techniques, and allowed students and early career scientists the opportunity to present their research in the field of marine fisheries parasitology to an International audience of parasite experts in the less intimidating environment of a workshop rather than a large conference. Furthermore, the knowledge gained from the meeting will not only contribute to the attendees' understanding of a range of fish parasitology issues but will also allow delegates to disseminate information to their peers and the wider MASTS community.
Dr Campbell Pert
Tags: fish, parasite, research, science, Survey
Comments