Marine
Improvements in detecting toxic phytoplankton
December 18, 2017 by Marine Scotland Communications No Comments | Category Collaborations, Marine Directorate Science, Publications, Scottish Marine and Freshwater Science report series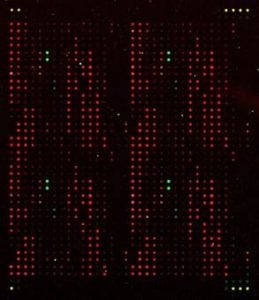 A new report has been published in the Scottish Marine and Freshwater Science series which details the findings from a new study on toxic phytoplankton.
Toxic phytoplankton are a potential threat to the aquaculture industry because of the risk of food product contamination. Shellfish such as mussels for example can accumulate those toxins and become dangerous for human consumption.
Most countries that sell shellfish have monitoring programme in place to manage the risk and in Scotland, the Food Standard Scotland (FSS) runs a monitoring programme that involves shellfish flesh testing for toxins and phytoplankton quantification in water samples. Those water samples are screened using light microscopy, giving valuable information about the presence of toxin producing phytoplankton species, leading to alerts being raised when specific concentrations exceed trigger levels. However, this technique isn't able to identify certain plankton to a species level, which can lead to potential mis-interpretation of the toxicity of the water column. Indeed, some species of the same genus are toxin-producing when others aren't.
To try and improve the identification of toxic phytoplankton, molecular techniques that try to target DNA or RNA sequences that are specific to harmful species have been developed. In particular, a microarray technique, based on RNA quantification, was developed through the European-funded MIDTAL project (Microarrays For The Detection of Toxic Algae). In 2014, scientists from Marine Scotland were awarded a grant by MASTS to allow them to assess the microarray technique. Water samples were collected weekly offshore from Stonehaven during 18 month and processed for microarray analysis. The results were compared with light microscopy results and another molecular technique (qPCR).
This work was undertaken in collaboration with MICROBIA ENVIRONMENT who is the official microarray provider and Aberdeen University though usage of their scanner, and this report details the findings from this study.
Further Information
Comments