Marine Scotland
Protecting Inshore Waters with Dignity
December 17, 2019 by Marine Scotland Communications No Comments | Category Marine Scotland Compliance, Marine Scotland general, Marine Scotland Science, Uncategorized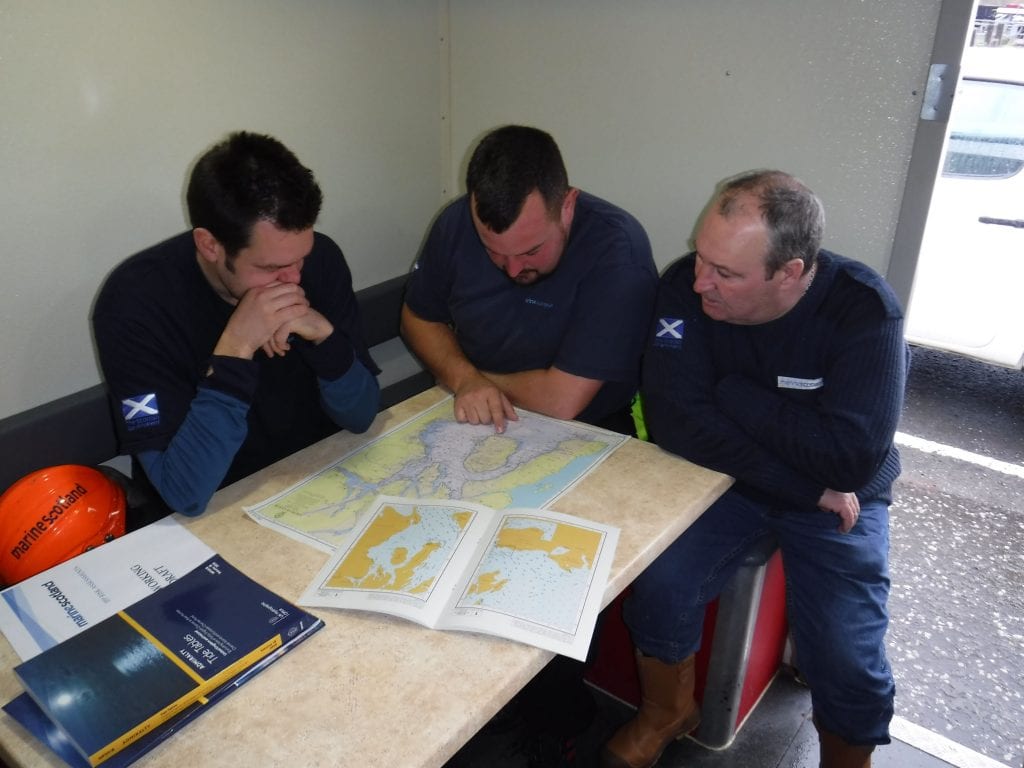 A few weeks ago we told you that we were running a pilot Inshore Protection Programme. One month on we spoke to the manager of that programme, Alexis Lee, to find out how it's going.
"Protecting our inshore waters is something that is important to the Scottish Government and Marine Scotland and the inshore protection pilot is just the next step in considering how we do this in the most effective way.
Following current risk assessment and intelligence processes, it was agreed that as one of the busiest area of inshore waters, the Firth of Clyde – which covers the South Arran and Upper Loch Fyne and Loch Goil Marine Protected Areas (MPAs), and No Take Zone – would be the best place to run a trial.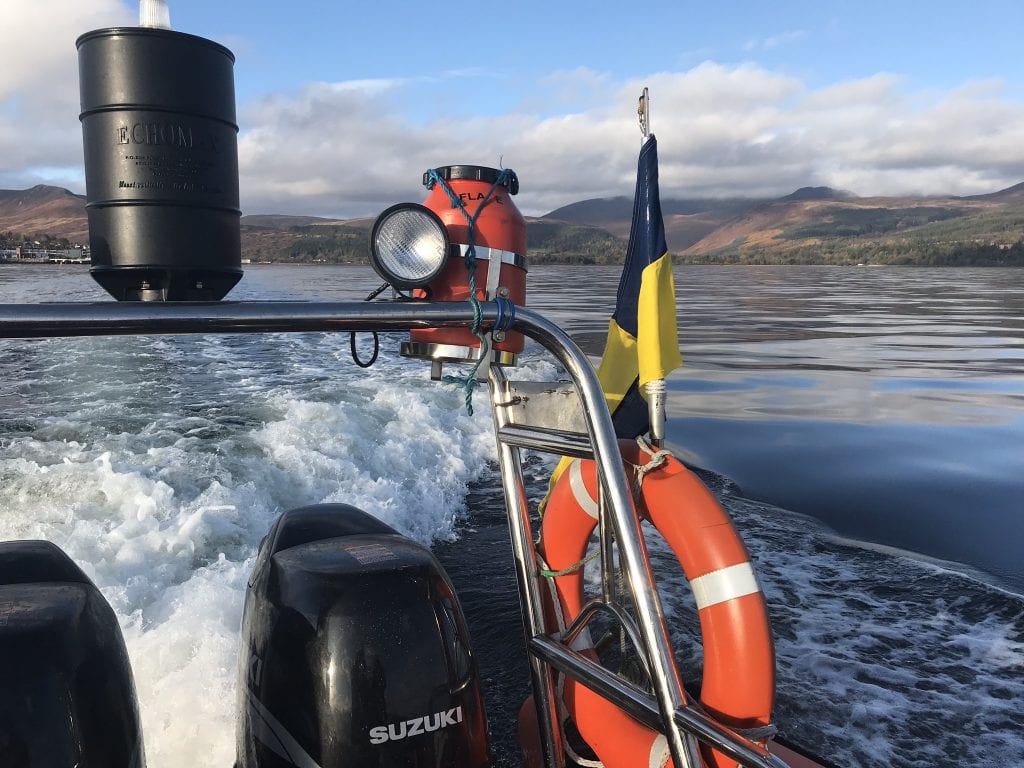 The trial is being undertaken by a Rigid Hulled Inflatable Boat (RHIB) called 'Dignity' (you'll have that song stuck in your heads all day now…). During the spring to autumn months, Dignity (pictured right) is used by our colleagues in Marine Scotland Science, so it's worked out well.
As you can see from the photo, the Dignity is a small craft and shouldn't be seen as providing a suitable alternative to a fully equipped (live on board) 24 hour operational marine protection vessel. However, what it does provide is the ability to be onsite anywhere in that area within an hour.
During November, the first full month of operation, Dignity has been:
On patrol for 24 days
Only unable to patrol, due to bad weather, 3 times
In port for two days to allow crew changes
Out of the water to allow for a routine service
Of the 24 patrol days, compliance activities have included boardings and patrols in the MPAs and No Take Zone. The number of possible incursions reported has also reduced.
The trial will run until the end of spring next year when we will make some decisions about what to do going forward and although it's still early days but anything we can do to protect our inshore waters can only, hopefully, be seen as a good thing."
Tags: #marinescotland, Dignity, inshore protection pilot, MPAs, MSS, RHIB
Comments