Marine
New Blue Carbon Resource for Marine Scientists
February 24, 2020 by Marine Directorate Communications 2 Comments | Category Blue Carbon, Collaborations, Marine Directorate general, Marine Directorate Science, Publications, Scottish Marine and Freshwater Science report series
Two new science reports have been published today by Marine Scotland Science (MSS) that will be used to improve our understanding and management of Blue Carbon; carbon found stored beneath the sea in sediment, shells and living plants.
One is a collaborative project with University of St Andrews 'Re-Evaluating Scotland's Sedimentary Carbon Stocks' and the other authored solely by MSS 'A Compendium of Marine Related Carbon Stores, Sequestrations and Emissions'.
Using up to date information is important for all marine scientists working in the field of Blue Carbon. However, we found that many differing basic values were being used to describe Scotland's Blue Carbon, as well as related marine emissions and sequestrations.
To help ensure more consistency, we have taken some time to assemble a base set of checked and improved published evidence, and make these available (along with links to the original sources) in a single report.
By using these new reports we can now see that:
 Scottish marine stores of carbon (top 10 cm) are about 18 times as large as carbon stores in either Scottish peatland (top 10 cm) or forests (living trees) – this tells us that we must manage and protect marine stores of carbon so that they do not contribute to global warming processes in the future.
 In order to manage and protect marine carbon we need to better understand:
   how carbon is removed from the marine environment, and
  what threats there may be for large stores of carbon in the marine environment such as: physical disturbance and climate change.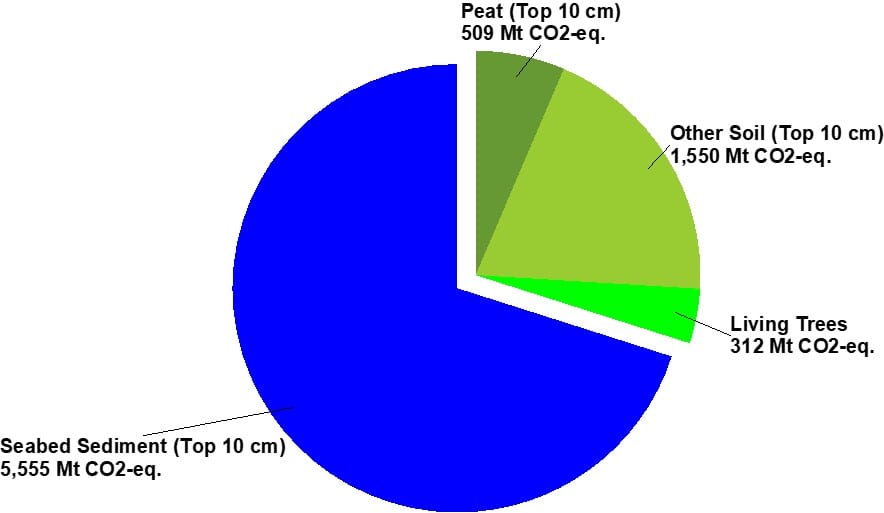 Further information
Links to the two reports are below:
Further information can be obtained from:
Tags: blue carbon, carbon removal, Carbon sequestration, climate change, Exclusive Economic Zone, Marine, Marine Carbon, marine emissions, research, science, Scotland, Scottish greenhouse gas emissions, Scottish Marine and Freshwater Science, University of St Andrews
Comments