Marine Scotland
Boarding Safely in the Future
June 2, 2020 by Marine Scotland Communications No Comments | Category Collaborations, Marine Scotland Compliance, Marine Scotland general, Marine Scotland Science, Uncategorized
As an organisation that deals with regulation and enforcement, the COVID-19 pandemic has created some challenges for us and we are committed to doing everything we can to limit the spread of the virus, and to protect our own people as they carry out their duties.
Whilst we haven't stopped all of our surveillance and operations, in order to ensure the safety of both fishers and our staff alike, we have adapted our process of inspections at sea and in port in line with government guidance. Like many others, however, we are now looking forward and considering how best to do things, including boardings, ensuring that any of these that are done, are being done so in line with regulations.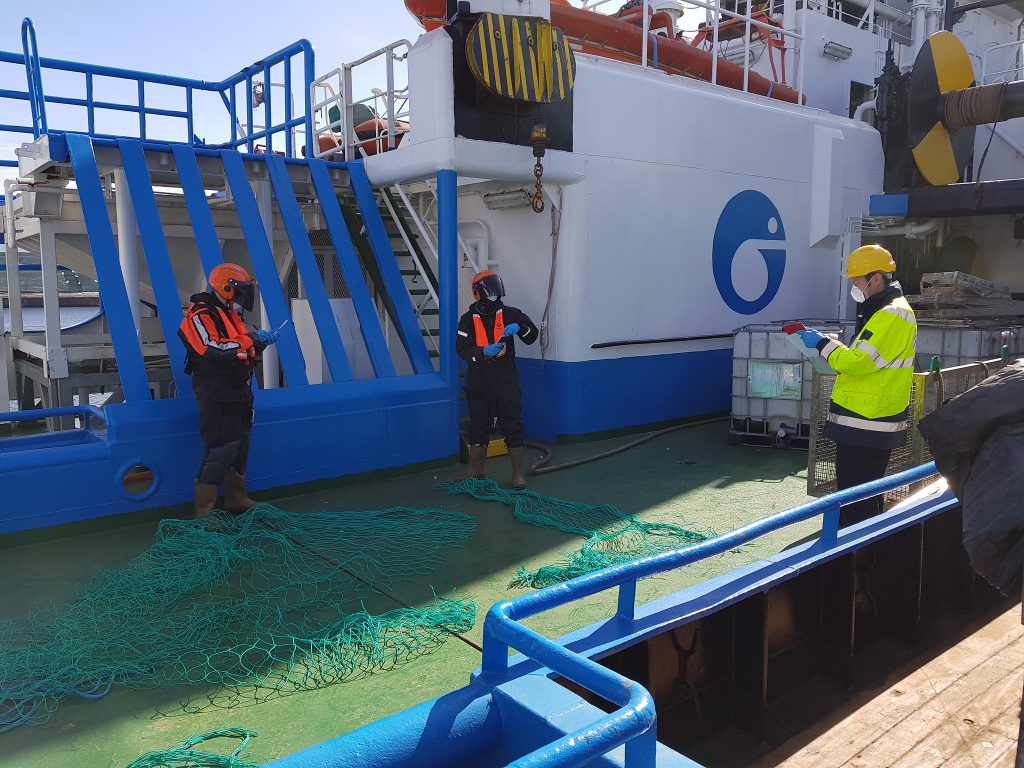 Last week we undertook an exercise, in fully controlled circumstances, where officers from Marine Protection Vessel (MPV) Jura undertook a boarding of the Marine Research Vessel (MRV) Scotia, which was acting as a demersal trawler. The boarding attempted to carry out a full inspection, including document checks, net inspection and measurement, and an inspection of the fish hold.
Two British Sea Fishery Officers (BSFOs) conducted the boarding while an additional BSFO acted as an observer to take photographs and take notes.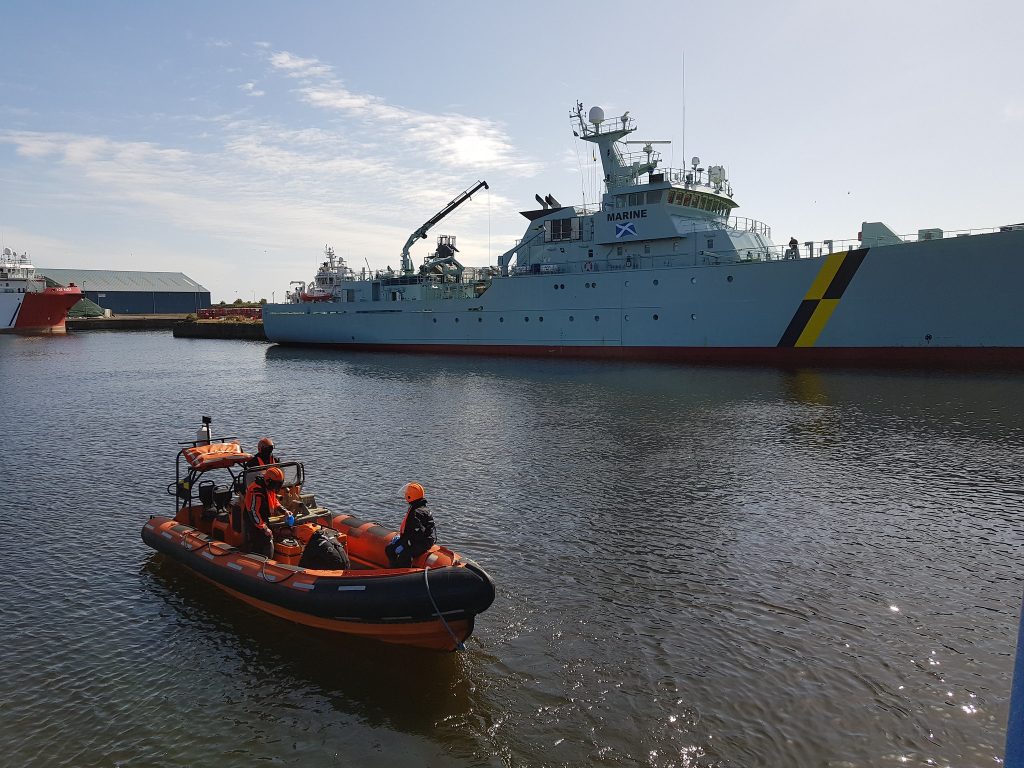 The exercise went well with many learning points to be taken away:
Co-operation is essential, especially with fishing vessel Masters, who will be key to ensuring any operations can be done safely.
Communication needs to be simple, clear and precise for both the BSFOs and fishing crew, during the pre-boarding and the boarding itself.
Practice makes perfect, particularly around post-boarding procedures on return to the MPV which need to be thorough and well-rehearsed, including removal and cleaning of kit.
We will be looking to undertake further exercises in the future to ensure that we are as prepared as we can be and so that we can help industry to be prepared too.
Further Information:
Tags: compliance, fisheries, fishery officers, Marine Scotland, Marine Scotland Compliance, Marine Scotland Science, Monitoring, MPV Jura, MRV Scotia, Scotia
Comments