Marine Scotland
Plastic Bag Free Day
July 3, 2020 by Marine Scotland Communications No Comments | Category Collaborations, Marine Litter, Marine Scotland general, Marine Scotland Science, Research Vessel Surveys
Today is Plastic Bag Free Day, a global initiative that aims to eliminate the use of single-use plastic bags. So, to acknowledge this day, we'd like to highlight some of the important work that we, in Marine Scotland, do to reduce the amount of plastic and marine litter from entering our amazing aquatic environment.
Marine litter
Marine litter is washing up on Scottish shores with each tide, it is a global challenge affecting the world's oceans, seas, coastlines and shores. The problem is largely caused by a range of very slowly degradable material such as: plastics, metals and glass. The most commonly found litter at sea and washed ashore is plastic.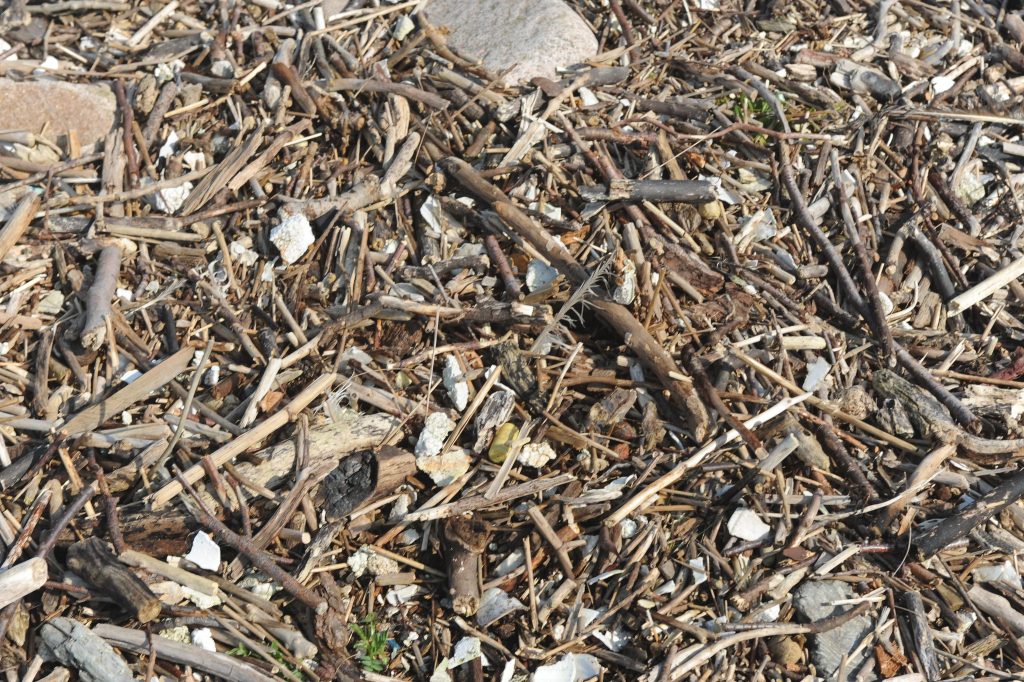 Marine plastics
Marine plastics have a negative impact on our marine environment, our economy and they threaten human health. Larger plastic items in our seas can entangle animals, smother habitats, damage tourism and pose a serious risk to life and livelihood by causing vessel breakdowns at sea. As a result of sunlight and wave exposure, plastics become fragmented, making their way into the marine ecosystem by ingestion, consumed by creatures as small as plankton to as large as sea mammals. Plastic fragments cause obstructions and physical damage to the digestive tracts of animals which eat them and can result in death. Plastics may also act as a vector for contaminants.
Plastic pellets/nurdles
Marine plastics come in many forms including the smaller pieces of microplastics which include plastic pellets, powders and flakes (collectively referred to as 'plastic pellets') which are the building blocks of all plastic consumer goods, including plastic bags. To prevent pellet loss across the supply chain we support the plastic industry's 'Operation Clean Sweep' (OCS), but we know more needs to be done which is why we are working with industry to develop a best pellet handling practice standard with: British Standards Institution, British Plastics Federation (BPF), Investor Forum, and Fauna & Flora International.
Marine litter research
We conduct marine litter research with help from our colleagues in Marine Scotland Science (MSS). Seabed litter is monitored on all MSS vessels which carry out trawling, covering most of Scotland's seas. Floating microplastics in our seas are also monitored by sampling them from the sea surface. In addition sub-tidal marine sediment samples are now also being collected and analysed. We also collect already dead fulmars, for stomach content analysis of plastic debris, as fulmars are used as an indicator species with the OSPAR Commission.
Initiatives to reduce marine litter
Marine Scotland supports many initiatives to reduce the amount of litter entering our seas and fund organisations which educate members of the public, organise beach litter cleans and promote the safe-disposal of marine litter. Some of which are:
Further information:
To find out more about what Marine Scotland is doing to combat marine litter please check out some of the links below:
Tags: environment, Fishing For Litter, KIMO, marine litter, Marine Scotland, Marine Scotland Science, microplastics, Moray Firth Partnership, MSS, nurdles, OSPAR, plastic pellets, Scottish Government, SCRAPbook, Sky Watch, Zero Waste Scotland
Comments