Marine Scotland
Data Lab MSc Placement Programme – Zooplankton Database
October 28, 2020 by MS Communications No Comments | Category Collaborations, Marine Scotland general, Marine Scotland Science, Office of the Chief Scientific Advisor Marine (OCSAM)
With the impact of Coronavirus changing the way we work, we take a look into the success of this year's annual Data Lab MSc Placement Programme in the Office of the Chief Scientific Advisor Marine (OCSAM) while working from home…in Athens.
Each year the Data Lab MSc Placement Programme, a collaboration between The Data Lab, 12 Scottish Universities and OCSAM, provides short term student placements with a focus on applying academic knowledge to industry. This year the programme focused on Marine Scotland's zooplankton database. Zooplankton is the collective name for organisms drifting in water and usually of microscopic size. Measuring zooplankton populations plays a vital role in the ecosystem and can indicate the onset of environmental changes by drawing links between environmental signals and marine species.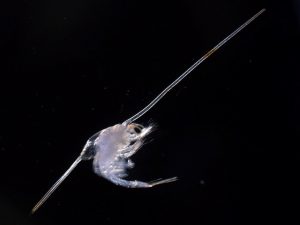 Marine Scotland, in its various guises, has been collecting zooplankton data for over 100 years; the aim of this project was to import the results from 57 surveys into a newly created, central and fit for purpose database.
Georgios Orfanakis, a student studying MSc Data Science at the Robert Gordon University, took up his placement to work alongside OCSAM and Marine Scotland Science (MSS) staff in analytical and data-management roles. The timing meant the placement started as Covid-19 restrictions began to come into effect. With Robert Gordon University moving to online courses Georgios decided to fly to his home in Athens to participate in his placement and study remotely. Communication on this project was vital and Georgios was able to remain connected with OCSAM and MSS with regular video calls. This added a wee extra hurdle of being unable to have face to face meetings and ask any quick questions over the desk.
Despite recent challenges, the outcome of this 12 week project has been a resounding success with more than 215,000 samples and a staggering 18 million results including, species, size and abundance, inputted and readily available.
Speaking about the placement, Georgios Orfanakis said:
"Marine Scotland can now use the database to access data which can be used in their research into the seas around Scotland. Data spanning 30 years can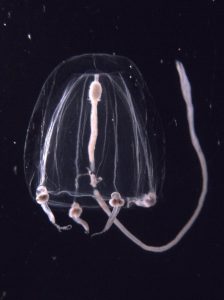 now be retrieved from one source. They will now be able to compare it to older data which they have, because they have data going back to the beginning of the 19th Century."
Professor Colin Moffat, Chief Scientific Advisor Marine said:
"We are delighted with the results of this project which has seen substantial parts of archive plankton data transferred into a comprehensive database. We will be able to use this to help monitor the status of zooplankton, an absolutely fundamental component of marine food webs, and for research and assessments for years to come."
MSS will now update the Marine Environmental Data and Information Network (MEDIN) metadata and create new records to fill in the gaps where data may not have previously been available. This database will become an integrated and essential component for research and assessments in the future.
The project has also proven to be mutually very beneficial for Georgios as he has secured himself an analytical role working with Charles River Laboratories.
Background information:
The Data Lab is Scotland's innovation centre for data and artificial intelligence. Through hubs in Edinburgh, Glasgow, Aberdeen and Inverness innovation is fostered through collaboration, building skills, growing talent and championing Scotland's data science community. The hubs sit within the construction industry, oil and gas, stratified medicine, digital health, industrial bio-tech, and sensors and imaging. This is helping Scotland maximise the value from data and lead the world to a data-powered future, turning knowledge and expertise into commercially viable products for companies to bring benefit to the country's economy.
Further information:
Tags: data science, marine environment, marine food webs, marine science, Marine Scotland, Marine Scotland Science, MSc Placement Programme, plankton, Robert Gordon University, The Data Lab, zooplankton
Comments