Marine
Annual monitoring and sampling with Scotia
December 22, 2021 by Marine Directorate Communications No Comments | Category Marine Directorate general, Marine Directorate Science, Marine Directorate Surveys, Ocean Acidification, Oceanography, Research Vessel Surveys
Marine Research Vessel (MRV) Scotia's annual survey monitoring and sampling in the North Sea and the Faroe-Shetland Channel (FSC), has ended just in time for Christmas.
Every year, at around the same time, scientists from Marine Scotland survey the FSC and measure the composition of the water, and the pattern and rate of circulation of huge quantities of seawater. Scientists started these time-series in 1893, which makes this one of the longest time-series of ocean properties globally.
The measurements gathered during this work are part of monitoring the global ocean circulation, and linked to climate change. The ocean plays an important role in the Earth's climate, and has absorbed around 90% of the extra heat trapped by greenhouse gas emissions from human activities. The conditions in the ocean are important for setting the productivity of Scotland's ecosystems, which in turn support our economy, for example fisheries. This contributes to the National Performance Framework's environmental outcome which sets out the vision for people in Scotland to value, enjoy, protect and enhance our environment.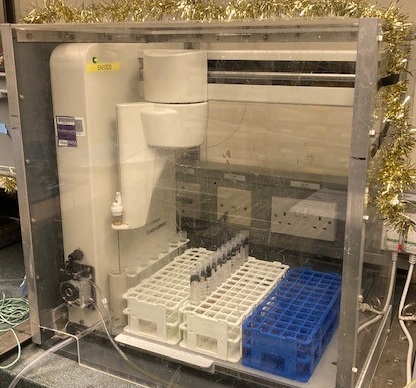 The FSC is important in the global ocean circulation.  Warm salty Atlantic water flows north in the surface layers towards the Arctic (and exchange of heat with the overlying atmosphere keeps us warm on the way) and cold less salty water flows south at depths below around 800 metres. The FSC is one of three regions where this exchange between the Arctic and Atlantic ocean basins happens.  Based on the monitoring programme, scientists calculate the volume of Atlantic water, as well as the amount of heat and salt it carries.
This work contributes a small piece to the global ocean transport system puzzle. Scientists can follow water from further south, through the FSC and into the Greenland, Iceland, and Norwegian Seas.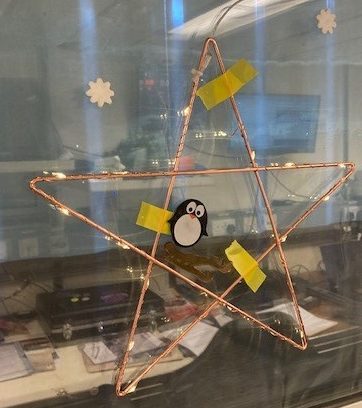 The data feed into international data centres and on-going international projects, and provide continuous monitoring of ocean processes that are key to Scotland's marine environment.
Sampling is carried out at over 70 stations, and covers a range of properties of the ocean including temperature, salinity (saltiness), dissolved inorganic carbon (the collection of bicarbonate, carbonate ions, and dissolved carbon dioxide), dissolved oxygen, and nutrients to, for example, characterise different water masses. During this particular survey,  scientists collaborated with colleagues from Heriot-Watt University to investigate the occurrence of oil degrading bacteria in these remote waters.
Colleagues on the ship have had to adapt to current Covid restrictions and take care to work Covid-safely. However, they marked the last survey before the festive period with Christmas decorations, Christmassy biscuits, gingerbread and many festive chocolates.
Further information:
Tags: climate change, Faroe-Shetland Channel, global ocean circulation, greenhouse gas emissions, Heriot-Watt University, marine environment, Marine Research Vessel, National Performance Framework, North Sea, ocean monitoring
Comments