Rural and Environment
Be flood aware and prepared
December 14, 2016 by Digital Communications Team No Comments | Category Environment, flooding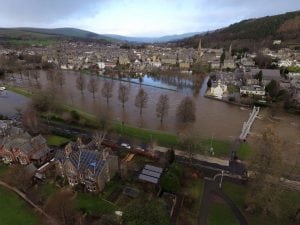 I'm Stewart Prodger and I work in the Scottish Environment Protection Agency's Flood Unit.
The festive period is supposed to be a time of joy, but we know that last year's unseasonal misery will result in many people feeling a sense of dread as this Christmas approaches.
Indeed, during the festive period last year flooding caused significant disruption, damage and heartache across large parts of Scotland.
Thankfully, we have had a relatively dry winter so far this year but with many leaving their homes or closing their businesses soon for holiday time elsewhere, we are urging people to make sure they are prepared in case flooding occurs over the festive season.
Flooding is the most common natural disaster in the UK, and can happen at any time of the year, affecting your home, travel and work life. Fortunately, there are simple steps that you can take this winter, and throughout the year, to help yourself be more flood prepared – for example:
Keep informed – sign up to SEPA's free Floodline direct warning service: tel. 0345 988 11 88
Access SEPA's live flood warnings 24/7, by phone or online at www.floodlinescotland.org.uk
Be prepared – prepare a family emergency grab bag in case you need to leave your property
Protect yourself and family – maintain your property, especially simple things like keeping gutters and drains clear of blockages like leaves
Make sure your home or business insurance covers flooding
Use Ready Scotland's advice on travelling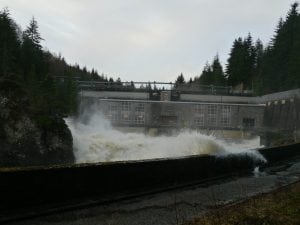 You can also use SEPA's Report-a-Flood tool which enables anyone to share information on current flooding issues, to help reduce the disruption flooding can have on people's lives and make communities more resilient.
By preparing for flooding you can help reduce its impact and limit any potential property damage. Signing up to SEPA's Floodline service is an important first step as this provides free advance notification of flooding in your area direct to your phone 24 hours a day, 7 days a week.
If you are heading away over the season:
be aware that travel routes and transport links can be disrupted by flooding (SEPA's website provides live flood updates which can help you to plan your route in advance)
if your property is in a flood risk area, make sure you have left it as well flood protected as possible
make sure you are signed-up to get free Floodline messages delivered to a phone you have away with you
if action is required, try to have someone local aware and prepared to help
Whether you're staying at home or travelling further afield over the festive period it's important to ensure your insurance provides adequate cover for flood damage and it's worth considering flood protection products that could help to reduce the impact of flooding on your property.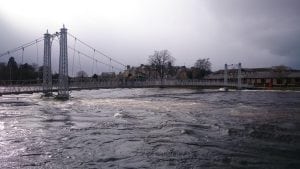 Please remember that, whether you are planning a quiet Christmas at home or expect to travel further afield over the festive period, we can all be affected by flooding – but you can take action now to reduce the impact which flooding can have on your life.
Anyone can receive crucial time to prepare for flooding by signing up to SEPA's free Floodline service, and it's never too early to take action by creating your own flood plan as flooding can happen at any time of the year.
You can sign up to Floodline at http://www.sepa.org.uk/floodingsignup or by calling 0345 988 1188/ 0845 988 1188.
We hope that you have an enjoyable and flood-free festive period, but remember the importance of being flood aware and prepared.
Thanks, Stewart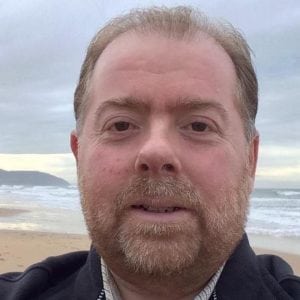 Tags: flood, flooding, Roseanna Cunningham, SEPA
Comments