Rural and Environment
This week: 17/05/19
May 17, 2019 by charlottebarbour No Comments | Category Agriculture, Climate Change
Supporting Scotland's produce
Funding has been granted to initiatives across Scotland to help celebrate Scotland's regional food and drink industries.
A total of 23 projects will share £104,500 awarded via the Connect Local Regional Food Fund.
Grant recipients include the Annan Harbour Festival, the Glenkens Food Month, and the Skye Food and Drink Festival.
Commenting on the awards, Rural Economy Secretary Fergus Ewing said:
"Providing funding to regional projects is just one of the ways we are supporting the industry's ambition to raise the value of Scotland's food and drink sector by 2030 to £30 billion.
"These grants are being provided in order to stimulate the growth of these great local food initiatives, and encourage more people to appreciate and enjoy our amazing local produce. By doing so we help our domestic markets to grow, supporting local economies, and providing consumers with access to healthy, locally-grown produce.
"Reducing the number of miles food has to travel from farm to fork will also help us to achieve Scotland's climate change ambitions."
Read more about Scottish produce funding
Food and drink statistics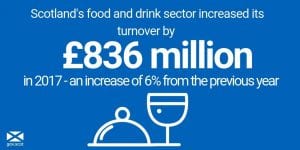 The 2017 food and drink export statistics were published, which showed the value of Scotland's food and drink sector has increased to £14.8 billion in 2017.
Electronic tagging
The Scottish Government has introduced electronic tagging to create a robust recording and traceability system through markets and abattoirs.
Less Favoured Area Support Scheme
"With these payments we will have now made over £39 million of LFASS 2018 payments, directly supporting our vital remote and rural communities and economies – 3 months ahead of last year", said Rural Affairs Minister Mairi Gougeon.
Quality Meat Scotland
The Scottish Government has given Quality Meat Scotland a further £200,000 to promote Scotch Lamb both at home and abroad.
Ethical Farming conference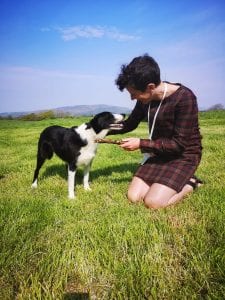 Rural Affairs Minister Mairi Gougeon was in Castle Douglas to discuss how government and industry can work together to create an ethical and sustainable future for farming.
The Global Climate Emergency: Scotland's Response
In a statement to Parliament, Climate Change Secretary Roseanna Cunningham announced that the Scottish Government will be placing climate change at the core of the next Programme for Government and spending review as part of a systematic and transformational response to the global climate crisis.
Read the statement in full here
Tags: climatechange, ethicalfarming, foodanddrink, LFASS, scottishfoodanddrink
Comments