Rural and Environment
Challenging advice for fishermen expected
June 28, 2019 by Alan Bannon No Comments | Category EU, Marine, Uncategorized
Fisheries Secretary Fergus Ewing comments on the joint recommendations for landing obligations which will come into effect in 2020.
Mr Ewing said:
F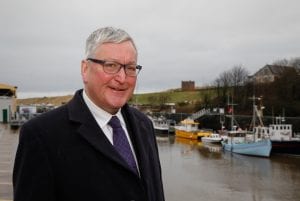 ishermen across the country will be aware of the imminent publication of advice which could have a major bearing on what species they can catch, and in what quantities in the coming year.
The joint recommendations from European member states – including the UK – have now been submitted to the European Commission and, if passed, will mean additional exemptions and technical measures to support the discard ban, which would come into effect in January 2020.
These could prove to be particularly restrictive for those fishing some of Scotland's most vulnerable stocks, such as West Coast Cod, as part of a 'bycatch reduction plan'.
Given the complexity of the process, I wanted to explain how these recommendations are agreed upon, what the potential risks are for the industry, and why we must adhere to them for the sake of ensuring the long term viability of the industry.
I'd also like to outline what the Scottish Government is doing to tackle these issues, as I recognise the potential damage that such constraints can have on some of our vulnerable coastal communities.
But it is also important that our fishermen acknowledge and act on their  responsibility to fish responsibly and sustainably.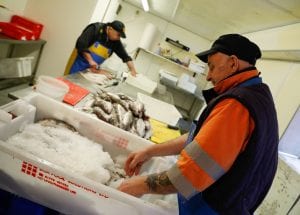 As ever, the Scottish Government's focus has been to find a balance between protecting industry from the introduction of restrictive measures by taking preventative action, whilst taking a responsible and scientific approach to securing the future of our precious marine life.
The process by which these recommendations are agreed is an arduous one, underpinned by top level scientific research, with the details being ironed out in lengthy discussions between European member states, before a joint recommendation is eventually agreed upon.
Scottish Government scientists and policy officials have been involved in that process for many months now. Through discussion and collaboration with the fishing industry and environmental groups, we have agreed a set of measures which will help the industry comply with the landing obligation and also to offer additional protections to our most vulnerable stocks.
Many people will know the challenges we face with implementing the landing obligation, particularly the risks of 'choke species' which can occur when there isn't enough quota available for a fleet to continue fishing, causing an early 'tie-up'.  These are not issues that we face alone and are replicated across the whole EU.  We therefore need an EU-wide response to make sure that we put in place the right measures and that these are delivered on an equivalent basis.
The challenges of implementing the landing obligation are likely to be exacerbated next year with upcoming challenging scientific advice on a number of North Sea stocks, including cod.  It's vital that we put in place an appropriate response to this in order to protect the stock and to secure the long term sustainability of our fleet.  We want to work with industry, environmental groups, scientists and fishery managers from across Europe to put the right measures in place.
Whilst the Scottish Government will do what it can to support the industry and put in place sensible management measures, the onus is also on individual vessels and producer organisations to manage choke risks at a local level – either through swaps or by changing fishing practices. That's a message that isn't always popular with industry, but we must all recognise we have a role to play in ensuring the sustainability of our fish stocks in the future.
Comments