Rural and Environment
Agriculture Support Outlined
November 1, 2019 by Fergus Ewing MSP No Comments | Category Agriculture, Farming, food and drink, Uncategorized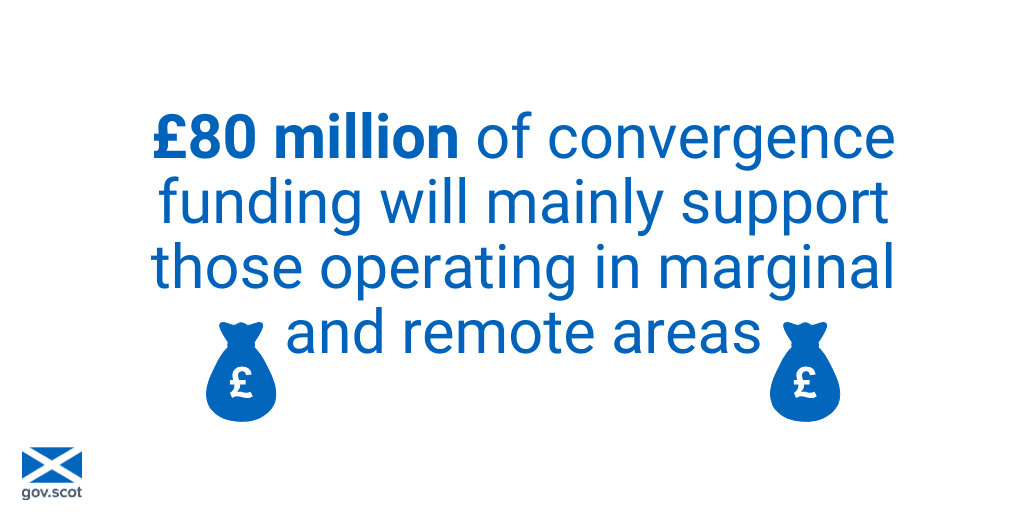 Following a six year campaign, and sustained pressure by successive Scottish Ministers and key farmer and crofter organisations, an historic wrong has finally been righted. Scotland is getting its convergence funding after all.
This wrong saw the UK qualify for a £190 million uplift in EU funding, but Scotland only received £30 million. That money provided for an uplift, that without Scotland's extremely low average rate per hectare, the UK would not have qualified for.
Since I became Rural Economy Secretary in 2016 I have pressed relentlessly for this issue to be resolved. The review that was set up under Lord Bew, with Scotland's interests represented by Jim Walker, made the difference. Jim made Scotland's case just as relentlessly but also forensically – he played a huge role in our success and we should all thank him for that.
But the promise of money is very different from actually having a written commitment from the Treasury. With that in place, we can now be sure that the monies will be returned in full to Scotland.
I have already committed to ring fencing those monies for agriculture, and I have made clear that many of those who are in the greatest need are those who farm in our marginal uplands, our hill farms and our island areas.
In allocating the first £80 million instalment, I am conscious of the need to adhere to the spirit and original premise of convergence. It is therefore only right that they should now benefit from the convergence monies.
This approach ensures that it goes to where it was originally intended – with a significant proportion going to those who farm in our marginal and remote areas.
This funding will also meet my commitment to maintain support for farmers and crofters in the Less Favoured Area (LFA). Under EU rules, LFASS payment rates have to go from 100% to 80% for next year's payments. I have previously indicated my determination to do what I can to maintain the full level of support for the LFA, if a suitable means could be found to do so. This is no secret, and I fully intend to make good on that commitment.
Having come to this decision, I have carefully considered how best and most appropriately to distribute these funds, taking on board the views of stakeholders and individual farmers.
But I am also determined to respect the original intended purpose for this funding. As such, I believe the industry will welcome the fact that, as far as we can achieve, this money will be used to close the gap in support between Scottish farmers and crofters and the EU average.
With Brexit continuing to be the biggest threat to farming, this funding will also help provide some further financial security during these uncertain times. And as soon as we receive the money from UK Government, we will get on with allocating it to everyone entitled to receive it.
Tags: convergence, Convergence funding, crofters, farm funding, farmers, Scotland, UK Government
Comments