Rural and Environment
Action on raptor persecution and wildlife crime
August 13, 2020 by Roseanna Cunningham 19 Comments | Category Wildlife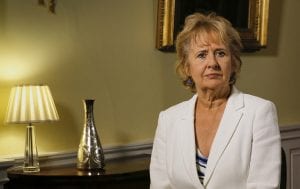 The poisoning of a white tailed eagle in Aberdeenshire has prompted very many letters to Scottish Ministers, all disgusted and angered – as I am – by this case.
The volume of recent correspondence demonstrates how passionate the people of Scotland are about protecting our wildlife. Rather than Officials replying to this correspondence, I would like to publicly respond to this correspondence here and provide reassurances that the Scottish Government is taking decisive action.
Let me be clear from the outset that I condemn, in the strongest possible terms, any crime carried out against our wildlife.
The continued targeting of our birds of prey is an extremely serious issue and the very toxic nature of some of the substances used in commission of these crimes poses a danger to not only to wild and domestic animals, but human health too.
Wildlife crime will not be tolerated in Scotland and we are taking decisive action to end it.
In recent years we have:
introduced Vicarious Liability so that landowners are equally responsible for crimes against wild birds committed by their employees
set up a poisons disposal scheme to remove the harmful substances used to kill wild birds
introduced restrictions on licences for those operating on land where it is suspected that wildlife crime has taken place
Recently we have ramped up action including legislating for new, tougher penalties and are commissioning an extensive review into grouse moor practices.
The publication in 2017 of a report into the suspicious disappearances of satellite tagged golden eagles found over a third disappeared in suspicious circumstances on or around grouse moors. In response, the Scottish Government set up an independently-led group to look at the environmental impact of grouse moor management practices such as muirburn, the use of medicated grit and mountain hare culls.
The final report of the group made a number of recommendations, including the introduction of a licensing scheme and was published on 19 December 2019.
We are giving careful consideration to the recommendations in the report and will publish our response this autumn. Our response will cover all the recommendations in the report including the key provision on the licensing of grouse moor businesses.
As both the First Minister and I have stated in Parliament, the Scottish Government is of the view that the option of a licensing scheme will need to be considered and – if required – implemented earlier than the five-year timeframe suggested by the review group.
We are monitoring activity very closely. Rest assured that any criminal acts carried out now will be taken into account if and when we come to consider licensing.
The action we take will build on the Animals and Wildlife (Penalties, Protections and Powers) (Scotland) Act 2020 which was passed into law in July 2020 and makes a number of important changes to the law to strengthen protections for wildlife, including;
increasing the penalty for a range of wildlife offences to a maximum of 5 years imprisonment and/or an unlimited fine, including

killing and injuring wild birds,
destroying their shelters, nests and resting places,
possession of certain banned pesticides,
sale and possession of wild birds eggs, and
hunting wild mammals with dogs

extending the time allowed to investigate wildlife crimes
extending the offence of vicarious liability to apply to offences relating to the illegal use of traps and snares.
bringing forward a power to introduce fixed penalty notices for wildlife crimes
These changes mean that individuals convicted of deliberately harming or killing raptors or those found to be in possession of a banned pesticide, like the one used to poison the white tailed eagle in Aberdeenshire, could face up to five years imprisonment or an unlimited fine, or both.
I hope my response is helpful and provides assurance that we refuse to tolerate wildlife crime in Scotland and that addressing it is a priority for this government.
You can find out more about the Bill on the Scottish Parliament website.
Tags: wildlife crime
Comments