Digital
From a to b (alpha to beta)
September 5, 2014 by Jono Ellis No Comments | Category Digital Public Services, mygov.scot
This is a post by Peter Smith, Product Owner for Alpha and Beta
Alpha is now live and in use. So far we've had over 44,000 page views and 1,800 users visit the site. We anticipate this to increase when we make a more formal public release from November.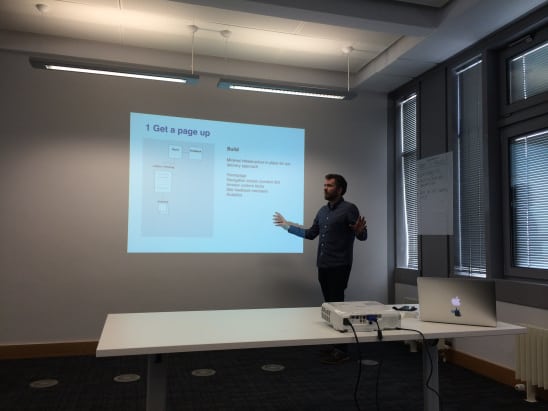 So, what are we doing now?
Well, we are reviewing all the feedback as it comes in and this can contribute to changes or additions to our product backlog. We've already made two rounds of content tweaks and we will continue to use Alpha as a test-bed for feedback as we go forward.
We had a lot of objectives for Alpha and we're now reviewing our progress against these (we did pretty well, missed a couple, but got a few bonus extras in) and making sure we take all the good learnings into the next stage of the project.
We're also undertaking a technical review of the platform as it stands now – what is solid, what do we want to keep – what can we rebuild stronger. It's important that we have a solid platform on which to build future features, so we are doing some important housekeeping on our code.
Developing Beta
For Beta, we're now drawing up and agreeing our objectives of which there is an abundance. It's going to be a case of prioritising them to deliver the most benefit quickly.
Top of our list will be to deliver a minimal viable version of a publishing platform, so we can separate content production from site development and releases.
The publishing platform will allow our content designers to begin to work outside of our development team so we can focus on features and new content independently. In Alpha we had one product backlog, but in Beta we'll have a product backlog and a content backlog.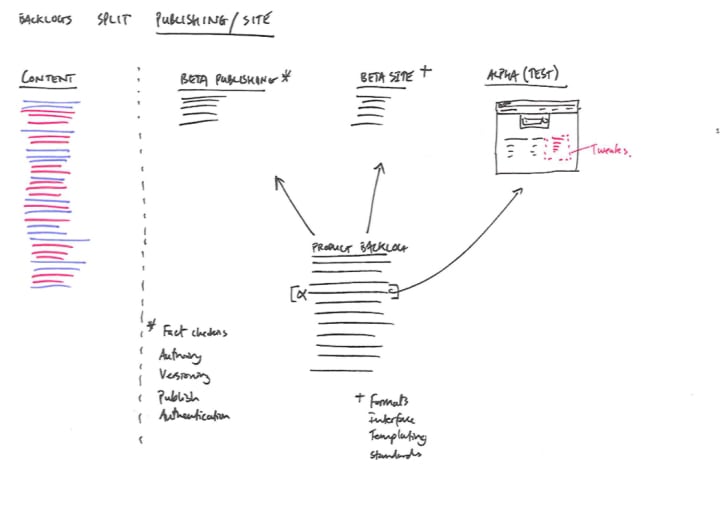 Speaking of content, the challenge with Beta will be how we deliver breadth as well as depth of content to users. To start with, we're looking at which service providers will be the first to work with us to get their content on mygov.scot. Currently we're progressing well with Care Information Scotland and Scottish Enterprise Business Portal, who are heading our list of prospective partners. Over the next few weeks we'll know more about how complex and large ths is and we will then be in a position to start scheduling other stakeholders and their content into the process.
Watch this space…
Tags: Product
Comments