Digital
Adding support for victims and witnesses on mygov.scot
March 23, 2016 by Scott McLear No Comments | Category Digital Public Services, Digital Scotland, mygov.scot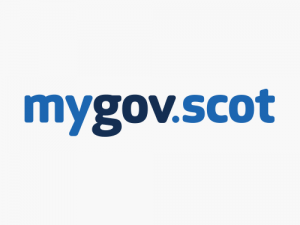 This is a blog post by the mygov.scot team.
In 2015, the Scottish Government announced a number of changes to improve the help and support available for victims and witnesses of crime in Scotland.
This includes giving victims and witnesses better access to information – and we've been working with the Scottish Government's Justice Directorate and organisations from across the public and third sectors to deliver some of this information on mygov.scot.
How we work
Collaboration is at the heart of our approach. mygov.scot's partnership with the Justice Directorate promotes a citizen-led approach with a focus on early intervention.
Stuart Duncan, Head of Delivery, Criminal Justice for the Scottish Government, sums up the approach:
"We want to use digital technology wherever possible to broaden access to justice, improve quality of service and safeguard the rights of citizens and users. Developing content on mygov.scot that is based on user needs is central to giving people access to the right information at the right time."
You can read more about this approach in the Scottish Government's Digital Strategy for Justice in Scotland.
What we've been doing
With the help of subject experts from a wide range of organisations, we've been finding out how victims and witnesses engage with the criminal justice system. We've also taken part in a training session with Victim Support Scotland, and ran co-design sessions with Scottish Women's Aid and Abused Men In Scotland to ensure our domestic abuse and rape and sexual assault pages are meeting the needs of our users.
We've also worked with Police Scotland to help produce information cards for people who report a crime. The information card directs people to the victim rights and the new Victims' Code, content that helps people access support from their first interaction with the criminal justice system.
Using feedback
Feedback is an essential part of our content lifecycle. To make sure we're constantly improving the user experience, we regularly test the website through usability sessions and encourage feedback on every page.
As well as asking our community of subject matter experts for feedback on our victims and witnesses content, we ran usability sessions with support workers who work closely with victims and witnesses on a day-to-day basis. We asked them to review the content, navigation and how a service user would use the site. Due to the sensitive nature of the subject the support workers acted as end-users which worked well due to their close work with victims of crime – in the future we will run further sessions to test content on people who have recently been affected by crime and we will continue to monitor our on-page feedback to be aware of live feedback from anonymous users of this content.
The support workers had some interesting insights, positive comments on the tone of voice and language used, and things we now know we need to work on, such as:
how we order content – we found that often people searching online have already decided if they want to report a crime to the police, so we should consider prioritising content that offers different sources of support for victims
filling content gaps – there were some high priority topics identified such as forced marriage, historical child abuse and hate crime for us to fill
ways to make the content more accessible to children and young people – as well as continuing to investigate our use of Plain English (through internal peer reviewing and tools like SMOG tests and the Hemmingway App
Next steps
The landscape of the Scottish Government, public sector, private sector and third sector sites that citizens need to visit in order to get information around any one life event can be overwhelming. Our goal is to simplify the user journey by pulling together information in a meaningful and helpful way on a site which works on any device – mobile or desktop.
Now that the content has been written, fact-checked and tested, and stakeholders have been consulted, we've started to redirect users from legacy sites victimsofcrimeinscotland.org.uk and witnessesinscotland.com.
As well as adding more content over the coming months we'll will continue to monitor how people are using the site, and take on feedback from users and subject matter experts. You can feedback too – leave a comment on a victims and witnesses page, comment on this blog, or tweet us @mygovscot.
Comments