Digital
Scottish IT company donates laptops to victims charity
September 18, 2020 by Stewart Hamilton No Comments | Category Digital Scotland
Blog by Emma Dalley, Project Delivery Officer, Product and Commercial Division.
The Covid-19 coronavirus outbreak has highlighted the most vulnerable people in society. If you are young, healthy and your only complaint is cabin fever, then you're extremely lucky.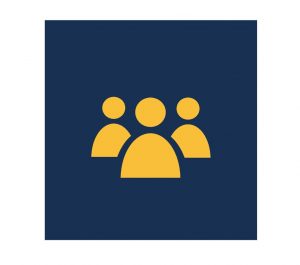 When the Covid-19 outbreak began the Digital Directorate set up a landing point web page as a single point of contact to help prioritise offers from businesses, third sector and volunteers to help tackle the COVID-19 emergency. I was part of the Digital Triage team managing the digital offers such as equipment and tech support offers. I would then call to speak to these organisations and individuals who had made the offer. This part of the process was amazing not only was I given the opportunity to speak directly to people who were offering help but I also got to experience first-hand people coming together to help others – and believe me there were many!
I worked closely with my colleague Lee Rutherford in procurement who had worked with a company called Capito via the HP Desktop client device framework for a number of years. He was aware that Capito had launched a 'call to arms' programme in response to the pandemic to assist by providing devices such as laptops to charity organisations in need. He was also aware of the work that the Digital Directorate was involved in around assisting organisations such as the Violence Against Women and Girls (VAWG) group of charities. We discussed the potential of matching up Capito with these organisations who were desperately in need of ICT equipment so that they could still provide assistance to vulnerable woman and girls at a time when face to face contact was not possible. We agreed with Capito a dedicated email address so that the organisations could request equipment easily and quickly from Capito.
One of the charities that benefited from this offer was The Manda Centre who offer support to families and friends affected by trauma, loss and personal crisis. Due to the Covid-19 pandemic the Manda Centre had to restructure its management and operating systems and support network to maintain business continuity. However, during the initial stages of lockdown they encountered a number of operating issues due to the lack of IT equipment available for staff, practitioners and volunteers when working from home.
I was lucky enough to speak to Joe Duffy, Chairperson of The Manda Centre to discuss the offer in more detail and hear more about the charity and groups that they work with. He made it clear during our conversations that "the reduced social contact, self-isolation and disruption of services was having a significant effect on people who were already in need of their support".
When The Manda Centre were made aware of the offer from Capito they quickly got in touch. Alan Middleton, End User Computing Director at Capito, who is leading on this fantastic initiative said: "The Manda Centre got in touch with us and Capito were delighted to be in a position to donate licenced laptops devices to support the essential services they provide to families and friends affected by trauma, loss and personal crisis. With the Centre closed due to COVID-19 this enabled their team of volunteers to provide these valuable services remotely".
This generous donation of laptops from Capito has allowed The Manda Centre to hold conference calls for operational matters with the staff, management board members, practitioners and volunteers. Most importantly they are now also able to host support, training and conference calls with the people and community they support – what a result!
Find out how Scottish Procurement helped in keeping Scotland connected.
If you are interested in hearing more about this piece of work or more about the Digital Triage Team as a whole then I am happy to chat. Email: emma.dalley@gov.scot
Tags: Community benefits, digital, ICT, scotland, Scottish Procurement
Comments