Digital
SG Payments Service – Two million pounds milestone reached
December 14, 2022 by Stewart Hamilton No Comments | Category Digital, Digital Scotland, SG Payments
Blog by Ben Mills, Service Designer, SG Payments Team, Civil Service Fast stream.
It has been several months since we last posted an update, and a lot has happened. The Scottish Government Payments Service officially moved into Private Beta in June 2022 when we launched our Minimum Viable Service, working with our first early adopter – Independent Living Fund Scotland (ILF).
November was our most successful month so far, when we processed approximately £500,000 in one payment run. Currently, the total payments processed comes to £2,001,550.19, as you can see in the dashboard below, and it's set to continue to rise. Here is a behind the scenes look at how we achieved this.
Lessons Learned fro the Minimum Viable Service Launch
We have learned a lot through launching a minimum viable service. Some key takeaways to highlight are:
• Knowing your users need is fundamental – rather than basing decisions on assumptions, effective user research and stakeholder engagement are key to ensuring the right elements of the service design are there for the early adopters.
• Communication is key – effective communication both internally within the team and externally with partner organisations creates an environment where constructive feedback is encouraged, and an open dialogue is established.
• Data drives progress – a volumetrics dashboard (shown above) provides a high-level view of the progress made within the service since its launch. It also highlights the value, delivery, and evolution that the service has undergone since its inception. We are keen to build on this further and collect more analytics as our user base grows.
Service Principles
We have a set of service principles that underpin everything that we do. The Payments team presented these principles at the 'In the Service of Scotland' internal Scottish Government event on the 16th of November and they were met with lots of interest. The presentation gave us the opportunity to promote the service across the public sector and to raise awareness of what we are looking to achieve.
Our principle Designing for everyone is about ensuring that we enable the payments service to be accessible to underrepresented groups and those who have additional barriers to access. By ensuring this outcome, we can engage meaningfully with users who have low-digital confidence and those who require assistive technologies. We plan to continue to work closely with our accessibility and usability colleagues and the Design System team to ensure this principle remains at the forefront of our work.
Forward look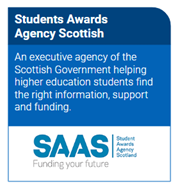 Moving forward, we will continue to expand the operational service and onboard our second early adopter – Student Awards Agency Scotland (SAAS) early next year. This will enable payments to be made to students and institutions via the SG Payments Service.
In the next blog, we will talk about growing our team and our new division: Cloud and Digital Services.
Please reach out to us if you would like to learn more: SGPayments@gov.scot
Tags: digital public services, digital sector, digital transformation, platforms, SGPayments
Comments