Marine Scotland
Can you help us keep track?
July 6, 2017 by Marine Scotland Communications 2 Comments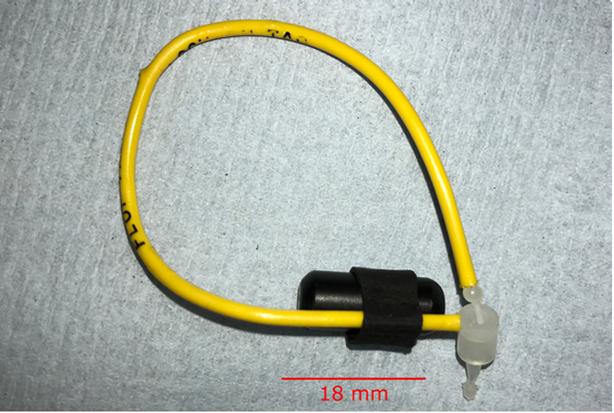 Marine Scotland is tracking salmon from  July 2017 and would like your help!
Atlantic salmon can migrate thousands of miles –  from home rivers to high seas feeding grounds, and back to spawn – but how they find their home river remains a mystery.
A number of historic tagging studies have shown that fish captured in coastal nets at one location have then been recaptured in nets much further around the coast, but our picture of homing movements is very patchy.
To try and address this, these data are being augmented by a modern acoustic tracking study due to commence in July this year. Up to 750 salmon will be captured in a net fishery on the north coast of Scotland and fitted with miniature transmitters. A network of receivers is being deployed around Scotland to detect where those fish then go. The study will add to our knowledge of the extent to which coastal fisheries impact of different rivers as well as increasing our understanding of salmon homing behaviour.
If you catch a salmon with a tag (as shown in the attached photograph) near the dorsal fin, then please remove it by cutting through the plastic cord to remove the acoustic black cylinder). Please note that the colour of the cord may vary from yellow.
Please send the acoustic tag, also with a note of day and location of capture, to:
Armadale Tracking, Freshwater Fisheries Laboratory,
Faskally,
Pitlochry,
PH16 5LB
Please enclose your name, postal and email (if applicable) address and we will send you £20 in reward.
If you have any other information about the fish (eg a photo, length, sex) then please nclude it when you send in the tag. However, please do not delay the safe return of the fish to the water to obtain any such information.
The Armadale Tracking Team
Tags: reward, smolts, Survey, tracking
Comments