Marine Scotland
Taking the temperature with the MRV Scotia
August 11, 2017 by Marine Scotland Communications No Comments | Category Marine Scotland Science, Marine Scotland Surveys, Research Vessel Surveys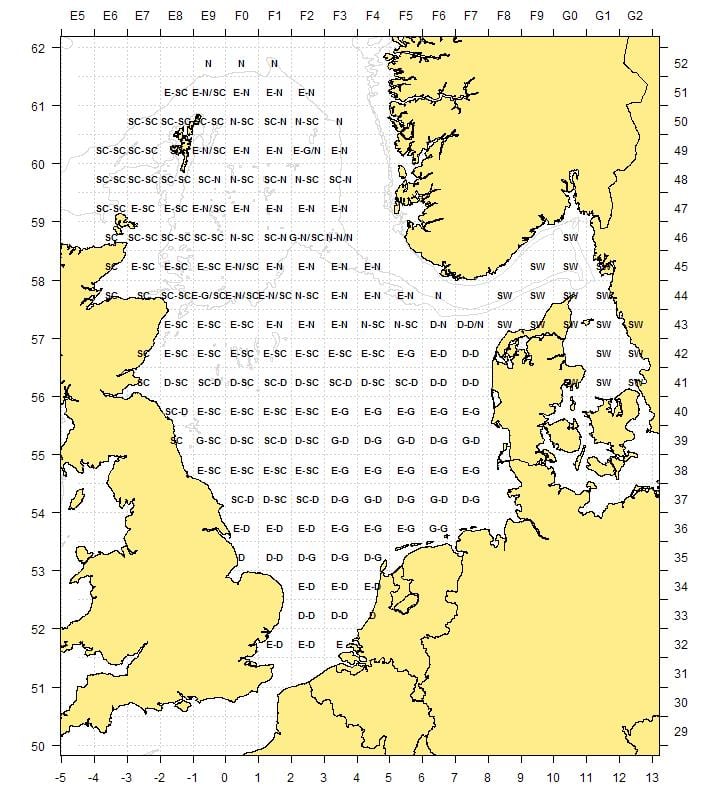 Next MRV Scotia Survey 
Duration: 10 – 30 August 2017
Fishing Gear: GOV Trawl (BT 137) with Ground Gear A & B
Objectives
To complete an internationally coordinated demersal trawling survey in the North Sea in ICES area IV.
 To obtain temperature and salinity data from the surface and seabed at each trawling station using a SEABIRD 19+CTD
 To collect additional biological data in connection with the EU Data Collection Framework (DCF).
Procedures
Trawling
Scotia will proceed to the first station northeast of Peterhead at the Buchan Deeps where a shakedown haul will be completed in advance of the first real haul in order to check the net configuration and the SCANMAR units.  An operational daily survey plan will be formulated by the SIC subsequent to daily meetings with both the Fishing Master and Captain.
There are 81 programmed rectangles to be surveyed and these are presented to the right and below.  Trawling will be undertaken during the hours of daylight which will vary depending on the vessels latitude at any given time.  Following the conclusion of the previous two years tow duration experiment, towing time at each station is restored to 30 minutes as standard.
The GOV survey trawl with will be used solely with the 47m (short) sweeps throughout the survey. Two ground gear types will be used during the survey, the lighter "A" rig being used on all stations south of 57'30 N and the heavier "B" rig being used north of 57'30 N.
The SCANMAR system will be used to monitor the headline height, wing spread and door spread for each haul. Bottom contact data from each haul will also be collected using the NOAA bottom contact sensor which will be mounted in the centre of the ground gear.
In addition to the routine sampling utilising the EDC system, biological data will be collected for target species in line with the EU data regulation. All fish will be processed in accordance with Standing Instructions.
Hydrography
CTD casts (conductivity/temperature/depth), will be taken at every trawl station. These provide surface and bottom temperature and salinity information.  Reverser bottles affixed to the CTD wire will also be used to collect water samples that will be analysed back at lab to provide information on salinities, nitrates, silicates and phosphates.
In addition, 35 (20 litre) carboys will be filled with sea water, according to the Water Collection SOP (0805 – Section 8.3.1) for the Chemistry department at the lab to use for nutrient analysis.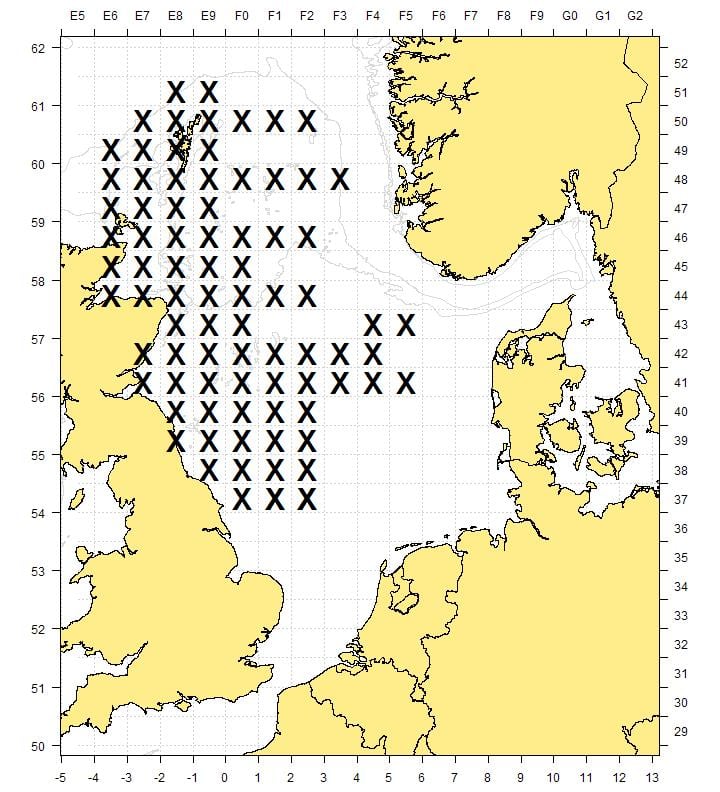 Tags: CTD, haul, laboratory, Marine Scotland, Marine Scotland Science, MSS, Peterhead, samples, Scotia, sites, trawling
Comments