Marine Scotland
Collecting PAM's things
November 20, 2017 by Marine Scotland Communications No Comments
Duration: 18-27 November 2017
Gear: Surface and subsurface PAM moorings
Objectives:
To retrieve a series of moorings comprising dhan buoys (eight surface marked moorings) or acoustic release systems (22 subsurface moorings) and the acoustic recording devices attached to them (30 C-POD and 10 SM2M/SM3M) as part of the east coast marine mammal monitoring programme (see Table 1 and Figure 1).
Procedure:
Alba na Mara will sail from Fraserburgh on the morning of 18 November and make for the first mooring position. The ultimate order in which the moorings are retrieved will be dictated by the weather forecast and the likely shelter that can be provided by the east coast.
Acoustically triggered moorings that may have malfunctioned but can be located by echosounder will be grappled for using the creeping hook attached to the trawl warp.
It may be necessary for Alba na Mara to make a partial unloading of retrieved moorings to ensure enough available space on the vessel. If this is the case the vessel will visit the most suitable port depending on her location at the time.
If time allows Alba na Mara will attempt to retrieve further moorings in Stonehaven Bay and Aberdeen Bay. R. Main may join the vessel for Aberdeen Bay retrievals which have acoustic release systems and salmon receivers attached to them.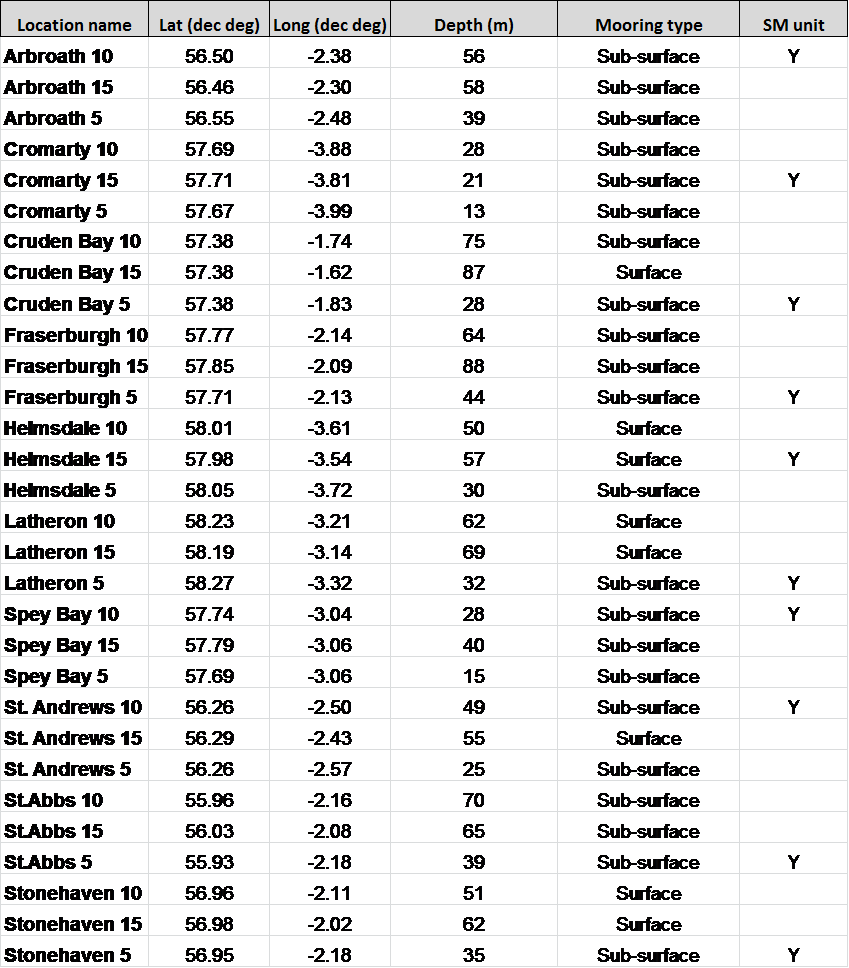 Table 1: Name, position, mooring type and use of SM unit or not of all 30 moorings deployed during 1217A.
Further Information:
Tags: acoustics, mammals, markers, noise, porpoises, seals
Comments