Marine
New report published on Scottish Scallop Stocks: Results of 2016 Stock Assessments
December 4, 2017 by Marine Scotland Communications No Comments | Category Fisheries, Marine Directorate Science, Scottish Marine and Freshwater Science report series
Today we've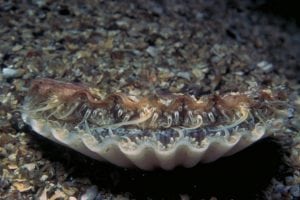 published the latest in its Scottish Marine & Freshwater Science series – Scottish Scallop Stocks: Results of 2016 Stock Assessments.
Scallops are an important species for the Scottish fishing industry. The Scottish commercial dredge fishery for king scallop (Pecten maximus) began in the 1930s in the Clyde. It has since expanded around the coast of mainland Scotland and its islands to become the second most important shellfish fishery in Scotland. In 2015, total scallop landings into Scotland were in excess of 10,000 tonnes with a value at first-sale of almost £23 million. Over 90 % of these landings came from dredge fisheries and most of the remainder was taken by commercial divers.
The report presents the results of Scottish regional scallop stock assessments carried out by Marine Scotland Science based on commercial catch-at-age data up to 2015, and survey data up to and including 2016. Stock assessments are presented for the East Coast, North East, North West, Shetland and West of Kintyre scallop stocks, with catch data presented for the Clyde, Irish Sea and Orkney. The report also gives background information on Scottish fisheries for scallops and a description of the current management and regulatory framework.
The stock assessments provide estimates of fishing mortality, recruitment and spawning stock biomass over time and the trends in these quantities vary between areas. For example, recruitment to stocks off the east coast of Scotland has declined in recent years, whereas on the west coast it has increased, resulting in increased biomass in this area. Currently there are no agreed reference points for Scottish scallop stocks. Management advice is therefore provided on the basis of estimates of recent fishing mortality, recruitment and biomass in relation to historical values.
Further Information
Tags: fisheries, population, shellfish
Comments